Here's what you have to tell Apple to get a free replacement unit for a bent iPad Pro
15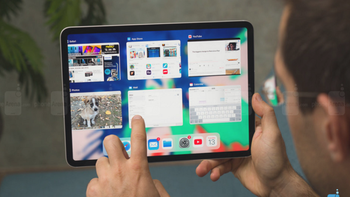 Remember last year when
Apple admitted that it shipped iPad Pro (2018) units that were bent
? A leaked internal email from VP of hardware engineering Dan Riccio that was sent to a customer who purchased the tablet, said that even with the bend, the device "meets or exceeds all of Apple's high quality standards of design and precision manufacturing." Apple's specs require a flatness of up to 400 microns, which the executive pointed out was less forgiving than required on earlier generations of the product. Apple blamed the cooling process involved in the manufacturing process for the (ahem) non-defect.
If you are not happy with the bend on your
11-inch
or
12.9-inch iPad Pro (2018)
, which Apple says does not and will never ever affect the performance of the device, you might want to follow along with a story
posted on Reddit
(via
ZDNet
) about an Apple customer who was able to score a free replacement unit. This customer took his bent iPad Pro (2018) to the Apple Store where he was told by an Apple Genius that there were one of two outcomes he could expect. If the bend is found to be within tolerance, no action would be taken. On the other hand, if the bend was found to be severe enough to be outside of the tolerance range, the customer would receive a free replacement unit.
But the Apple Genius quickly brought up something else. "Well, if you had connectivity issues with your WiFi for example, I would have to order a replacement. So what is wrong with your iPad?" This comment was the equivalent of a wink. Without a second's thought the customer replied, "The Wi-Fi, I guess."
The bottom line? The customer picked up his replacement iPad Pro (2018) last week. Now, before all of you iPad Pro owners rush to your cars and drive to the nearest Apple Store, the company is going to catch on to this if it hasn't already. You need to find the right kind of Genius Bar employee who values justice over his job. We're going to go out on a limb here and say that there are not too many of those to be found at your nearby Apple Store.

Recommended Stories