How to get beautiful random wallpapers automatically on your Android phone
4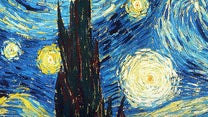 Android is well-known and loved for its customization flexibility. Adding widgets, applying icon packs, installing third-party launchers are just a few of the weapons in the arsenal of one willing to pimp their Android handset. Most people, however, would rather stick to the basics, and, without a doubt, the easiest way to personalize an Android phone is by changing its wallpaper.
Now, wallpapers are awesome and all. They can bring a homescreen to life and they let us express our individuality. But after a while, we do get tired of seeing the same image over and over again when using our mobile devices. The solution?
Find a new wallpaper
! Or get an app that can beautify your Android device's home screen with a randomly picked image. If the latter approach sounds like a good idea, carry on reading as we introduce you to three apps built for the purpose.
Muzei
With over half a million downloads and a solid, 4.4-star rating, Muzei is one of the better Android customization apps you can come by. It delivers popular works of art straight to your home screen, although you can just let it shuffle through your photo gallery. To allow Muzei to spice up your home screen, you simply apply the app as a live wallpaper after installing it. Double-tapping on your home screen toggles between a blurred view of the chosen image, which is ideal if you don't want a wallpaper that is too distracting, and a clear view of the image in all its beauty. Featured artwork is refreshed every day, but if you choose a folder of images for random rotation, you may set a time interval as short as 1 hour.
Tapet
This wallpaper app is different in that instead of pulling images from a database on the internet, it generates them on your device. The produced graphics are in high resolution, fit perfectly on your screen, and follow the design principles instilled by Google's Material Design approach. In other words, they're elegant and minimalist.
To use Tapet, just launch the app and follow the tutorial which shows you how to generate new images and how to up- or down-vote a particular design. If you double-tap on the screen, the app will go into slideshow mode and start generating random graphics for you to pick from. Once in the settings menu, you'll be allowed to pick a wallpaper change interval – it can change as frequently as every 10 minutes or each time the phone is turned on. You may also enable or disable specific effects used when generating a new graphic.
HPSTR
Here's another app worthy of a spot in this article. HPSTR pulls high-res graphics from 500px, Reddit and Unsplash to make your home screen look awesome each time you pick up your handset. Furthermore, the photos can be automatically "enhanced" with filters and effects, which is supposed to give them a hipster touch.
Like Muzei, HPSTR has to be set as a live wallpaper in order to work. From there, it is all up to chance to decide what image lands on your home screen. Go to the settings menu to tweak things like the wallpaper refresh interval and the amount of dimming applied to it. Also, you might want to disable the shape and filter effects by unmarking "Show filtered shape overlay". Whether you choose to leave "adult categories" on or off is up to you.