How to get a stock-like UI on any Android smartphone, no root required
12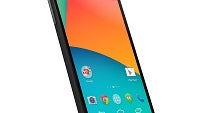 Ask any Nexus smartphone user, and he'll tell you that vanilla Android is one of the main drivers behind his purchase. If you're not a part of the Nexus club, you may arrive to the point where you feel that the custom user interface that your smartphone's manufacturer has overlaid on top of Android isn't the most inspired. Unfortunately, there's no way that you can get true stock Android on your device, and although you could emulate the experience by flashing a custom ROM, not everyone wants to through the more complicated process of rooting an Android phone.
If you don't want to root but still want to get a taste of the stock Android UI, you'll be glad to know that not all hope is lost. There are few apps that you can install which will make your Android phone look a lot more like a Nexus smartphone. Before proceeding, bear in mind that this will only provide an additional overlay on top of the custom UI of your phone. In other words, your device will only look and feel more like stock Android, but will still run a custom implementation of the OS.
Step 1.
The first thing that you see when you pick up your smartphone is the lockscreen. To emulate the Lollipop lockscreen on your Android device, even if it's running older Android versions,
download Lollipop Lockscreen Android L
. Just install it and use the on-screen instructions to activate it. The app will bring Lollipop-like notifications to the lockscreen.
Step 2.
Now that we've got the lockscreen covered, the next thing you're going to see is the launcher. The Play Store is once again our friend. As its name suggests, the
Google Now Launcher
is Google's own launcher, one that comes with full support for Google Now. This launcher looks exactly like the one you can expect to find on Nexus smartphones.
Step 3.
All Nexus smartphones, as well as many others come with the default Google Keyboard. If yours doesn't have it,
download Googl Keyboard from the Play Store
. Once you install the app, it will teach you how the Google Keyboard can be activated. Do note that Google's keyboard app is not as advanced as other offerings such as SwiftKey, Swype, and Flesky.
Step 4.
The last step you can take is to stop using the custom camera app that comes pre-installed on your smartphone and use the
Google Camera app
instead. It's simple to use, but it still offers sufficient controls to keep you interested and maneuvring the software.
There you go! Now the user interface of your smartphone will look highly similar to that of one running stock Android.