How to get a refund on an Android app or game from Google Play
19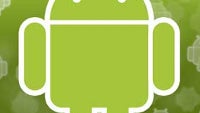 Android's Play Store is home to over a million applications, and while that sounds like a lot of choice, it also translates to a lot of garbage, for lack of a better word. So, how do you tell the quality apps from the time-wasters? It's easy when you're dealing with most of the essential services, or with the most popular games out there - they've been tried by millions of people and they've been proven to work. However, as soon as you start experimenting with the less-known titles lurking in the shadowy corners of the Play Store, you're inevitably set for a disappointment every now and then.
It's not such a big deal if you run into a free app or game that didn't meet your expectations. You can simply remove it and forget about the few minutes that you wasted on installing it and giving it a test-run. The real problem occurs when you've paid for an app or game that will clearly be of no use to you in the future. Say, you've installed a game that had awesome-looking screenshots, but it turned out that it's actually terrible in reality. Or, maybe you've purchased an app that seemed quite useful, yet it appears to crash every time you try to launch it...
We've all experienced this at some point, but thankfully, Google's Play Store has a neat solution. Did you know that
you can get a full refund for any app/game purchase during the first 15 minutes after the installation of the software
? Yes, you can! And it's actually very simple. Here's how:
1.
After the installation of the app or game finishes, you can give it a quick test-run (not more than about 10 minutes!). If you think the newly-installed program isn't really your cup of tea, you should quickly head back to the Google Play Store.
2.
If you have to, navigate to the app's page once again.
3.
If 15 minutes haven't passed since the installation process, where there was a single purchase button with the price of the app, there will now be two buttons: 'Open' and 'Refund.' If you've missed the 15-minute mark, there will be an 'Uninstall' button instead of 'Refund.' But let's stick to the optimistic scenario. Hit the 'Refund' button!
4.
You'll be asked if you're really sure that you want to get your money back. Hit yes, if you are.
5.
The app will disappear from your device, and your bank account will be exactly as it was the moment you were about to tap that Purchase button, as if nothing ever happened.
There you have it, guys - you now know how to get awesome refunds on those not-so-awesome Android applications! However, you should keep in mind that you can only do this kind of refund process once with each app. And, of course, if you happen to miss the refund period, you can always submit a refund request directly to the developers and hope that they are in good mood!