How to get Pixel 2's portrait mode on the original Pixel, the Nexus 6P, and the Nexus 5X
7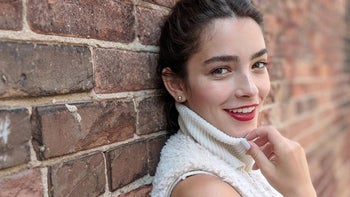 Camera NX is a Google Camera mod that has previously brought neat Pixel 2 features, including HDR+ and zero shutter lag, to older Pixel and Nexus devices, and even some non-Google phones. However, one of the best new camera features of the Pixel 2 and Pixel 2 XL—or at least on of the
trendiest
—has yet to make its way to other phones, by official means anyway. Yes, we're talking about portrait mode, and we're happy to report that this changes with the latest version of Camera NX!
Camera NX V7.3, released a couple of days ago, brings Portrait mode to the original Pixels, as well as the Nexus 6P and 5X, which means that all initially exclusive Pixel 2 features have now been ported to older devices! Best of all, no rooting or tinkering is required! It's as easy as downloading the app from the Google Drive link provided bellow and installing it on your device.
Portrait mode takes the place of the "Lens blur" option, tucked away in the hamburger menu, and works for both the front and back cameras, as intended. Camera NX developer Charles Chow notes that the app takes two shots when Portrait mode is enabled – one normal and one with the blurring effect applied. Of course, in order for it to work, the camera has to first recognize a face in the shot.