How to get Google's Weather app on your Android phone home screen
2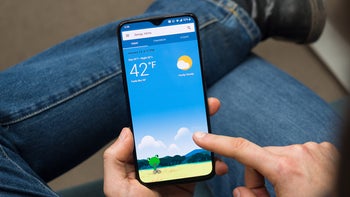 Here is a confession: I am a weather addict. So... I love to spend all my time on tropical islands, right? I wouldn't mind, but that's not what I mean.
I'm a weather addict in a sense that I find it easier to check the weather forecast on my phone rather than look out the window. And I do this multiple times a day, especially during the winter. And as a weather addict, I need very precise weather data and an actually reliable weather forecast. Plus, I hate weather apps that ask for a ton of permissions or serve a ton of ads and eat up your battery.
No ads and accurate forecasts make Google Weather a favorite
In my search for the perfect weather app, I have come to appreciate what is free, has no ads and what works reliably, and on Android that is the Google Weather widget. I am saying widget because it's not really a full blown app that you can download from the Google Play Store (which is a shame). And while it does come kind of embedded with the Google search widget on most phones, I really do prefer having an icon on my home screen that I know is always there and I can press and get the full forecast.
So if the weather app on your Android phone is not good enough... how do you replace it with the Google Weather widget? And how can you get the Google Weather widget app icon within easy reach, on your Android phone home screen? It's super easy and I will walk you through the process in a few simple steps.
*Unfortunately, this will not work for iPhones, where the only way to get Google's Weather forecast is inside the Google app or the Google Assistant.
Step 1: Open the Google app on your phone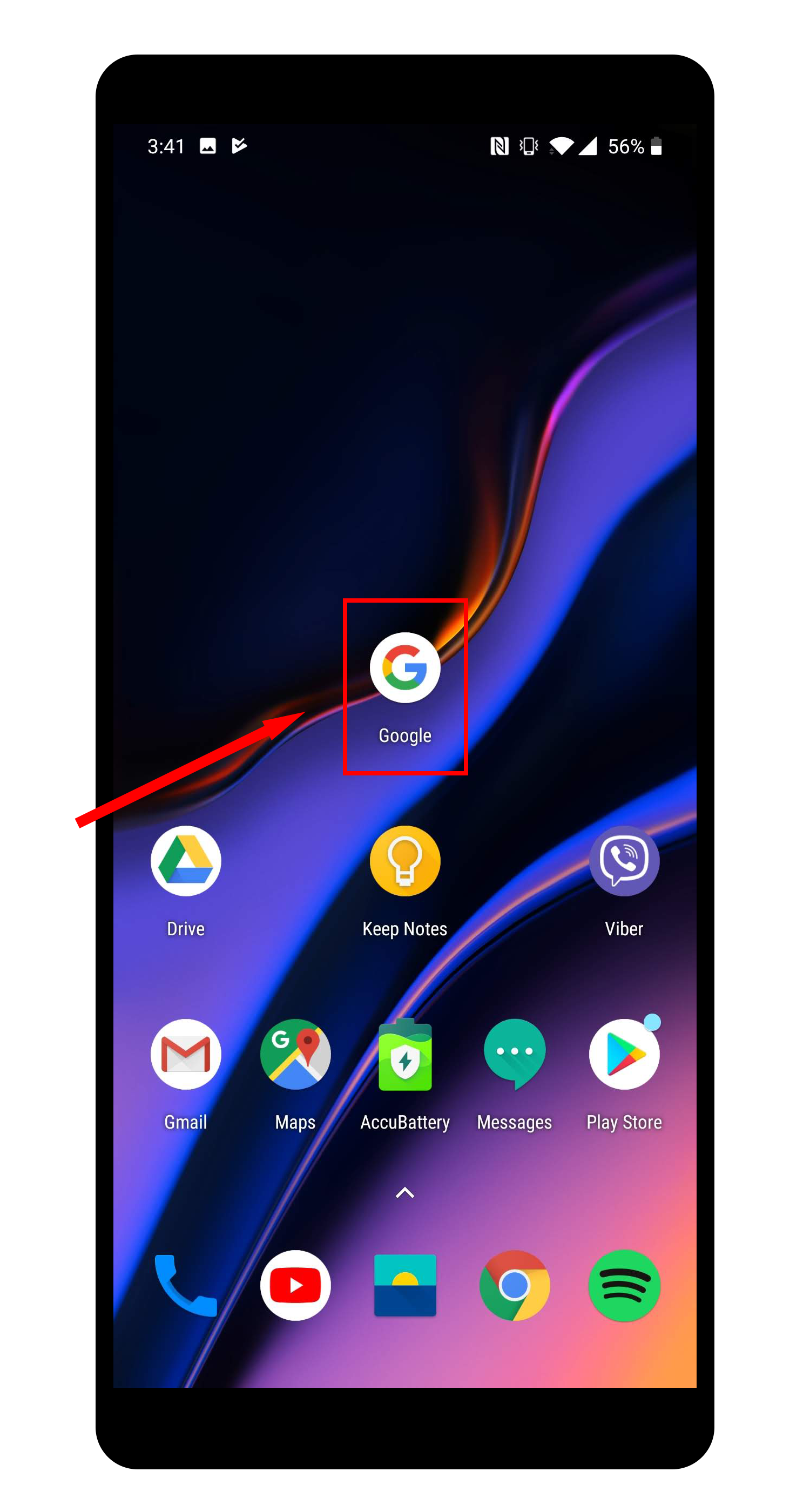 Most Android phones should come with the Google app already installed. Search for the Google app on your phone and open it, if it's there!
Step 1A: If you don't have the Google app on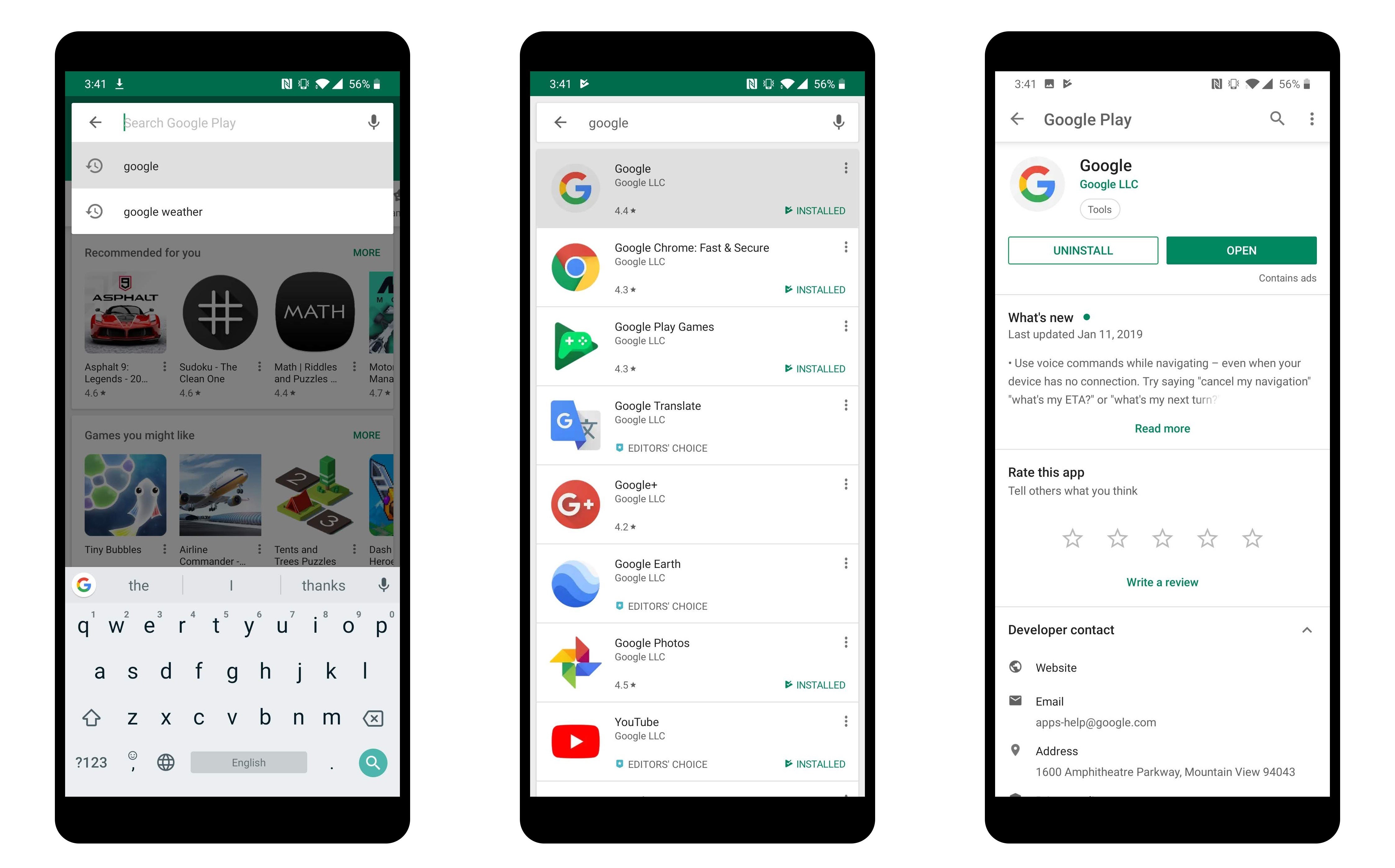 If you can't find the Google app on your Android phone, download it on the Play Store. To do this, open the Play Store app on your phone, type in 'Google' and install the application.
Step 2: Weather lives inside the Google app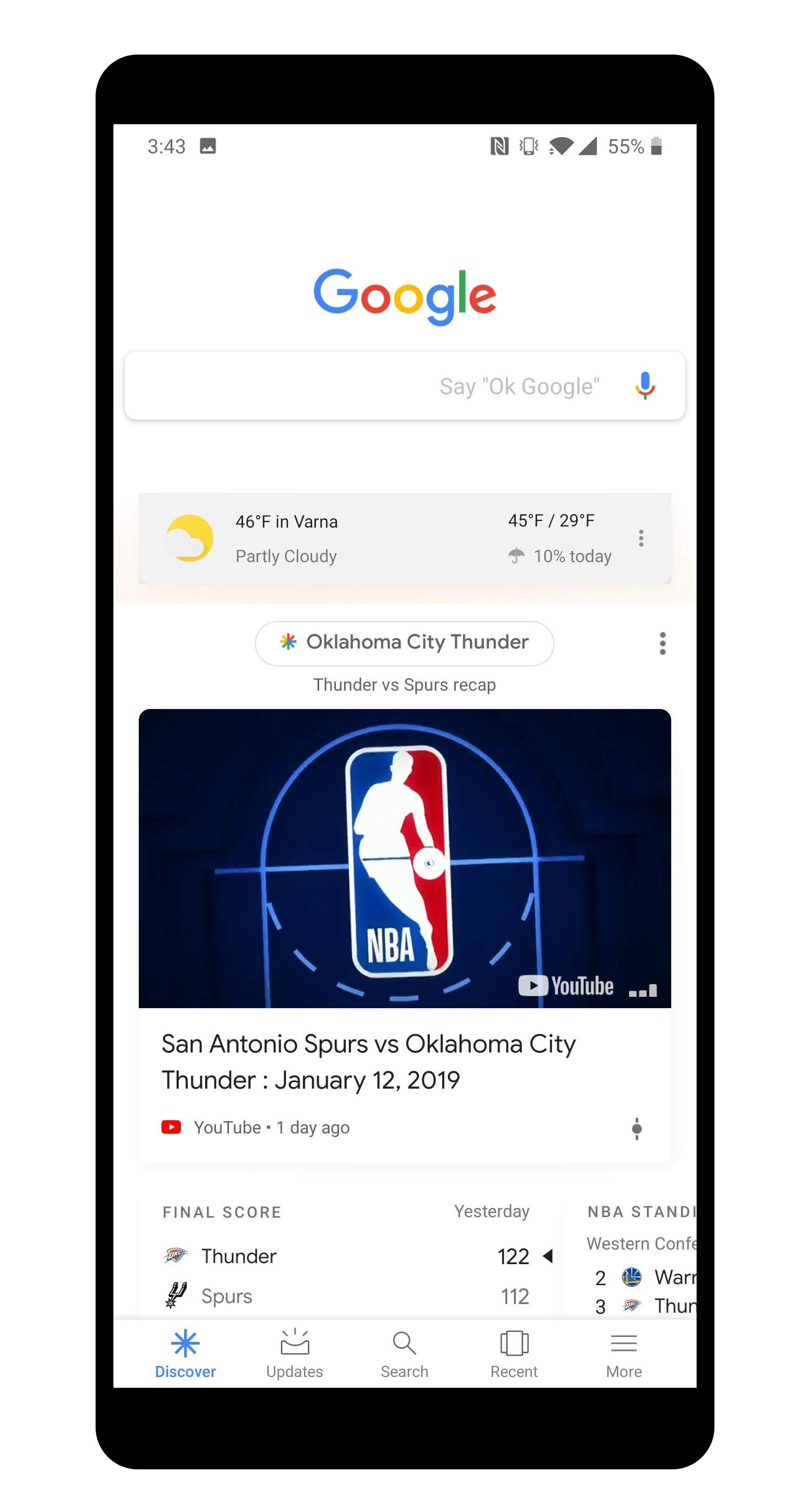 Once inside the Google app, you should see something like the screen above. Tap on the weather forecast!
Step 3: Easy shortcut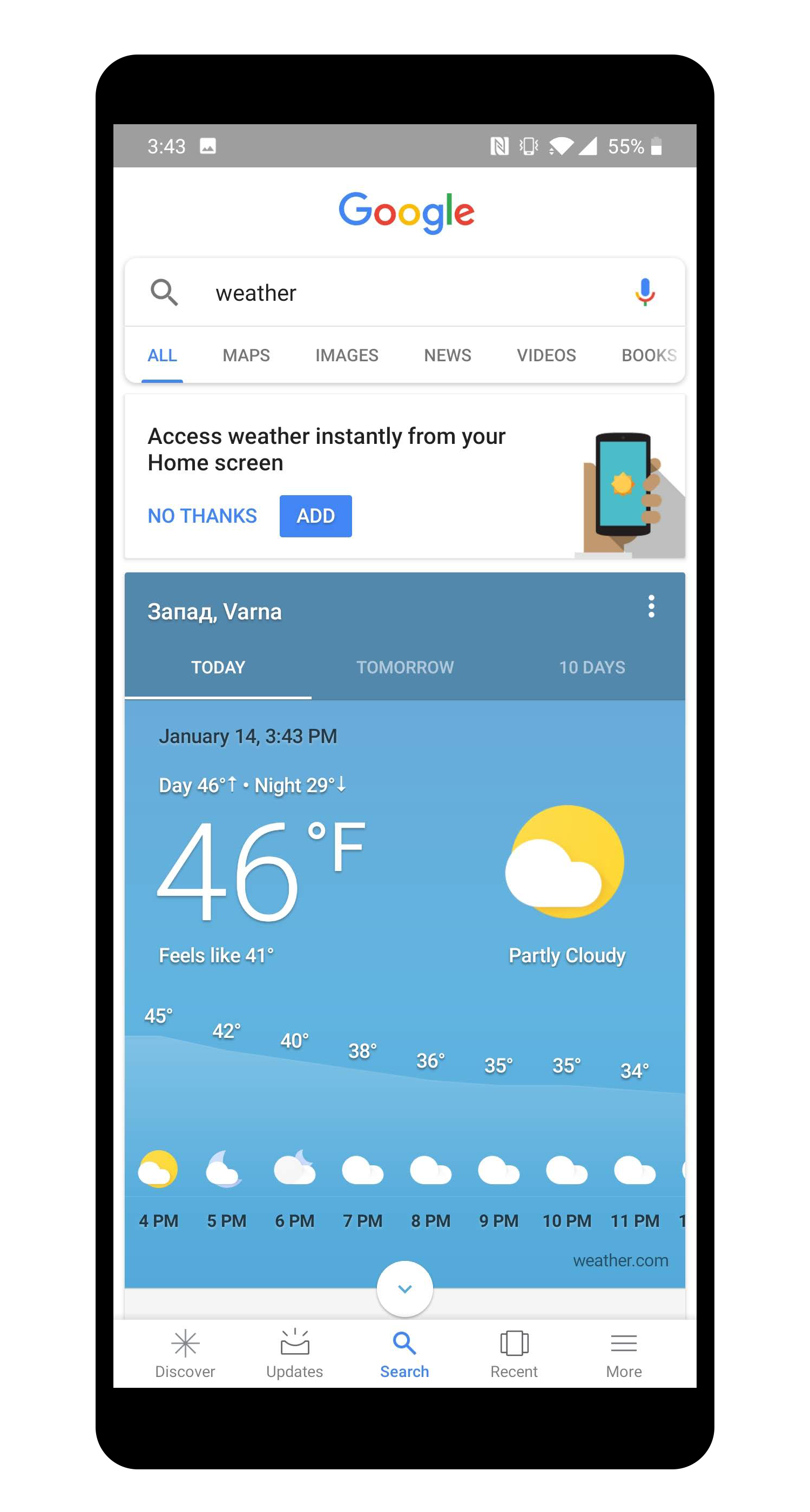 If that is the first time you are opening the Google app, you will see a pop-up notification that asks you whether you want to add the Weather app shortcut to your home screen. That's what we came for! So just tap 'Add' and the app will appear on your home screen, and you're done!
Step 4: The most important step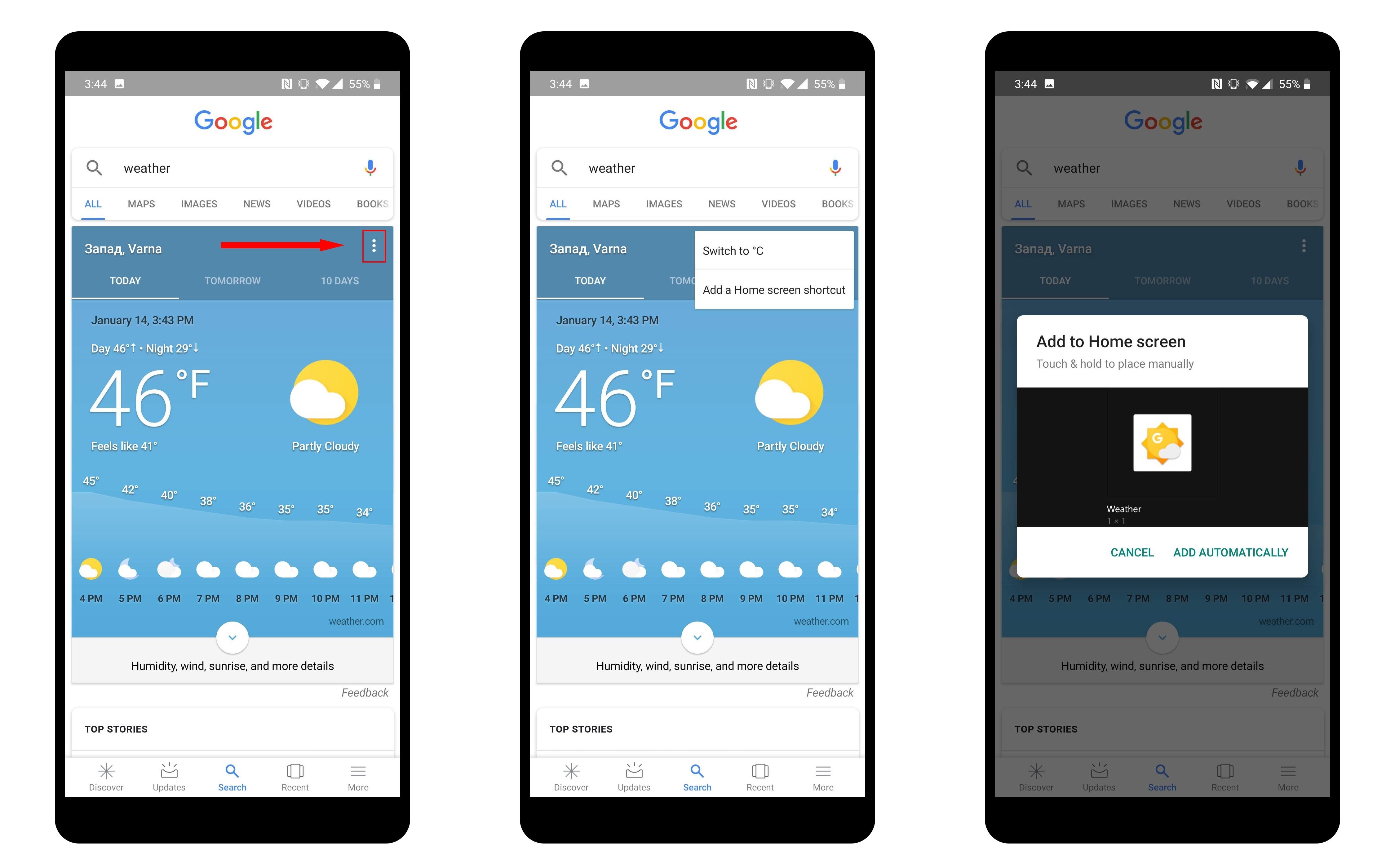 If you don't see the pop-up appear, worry not. You might have dismissed it previously. To add the icon shortcut to your home screen simply press the three button icon opposite of the name of your home town, and then press "Add a home screen shortcut". You can then manually drag the icon where you want it to be on your home screen or have it automatically added (it's usually added on your last home screen panel).
Step 5: Enjoy your new Weather app icon!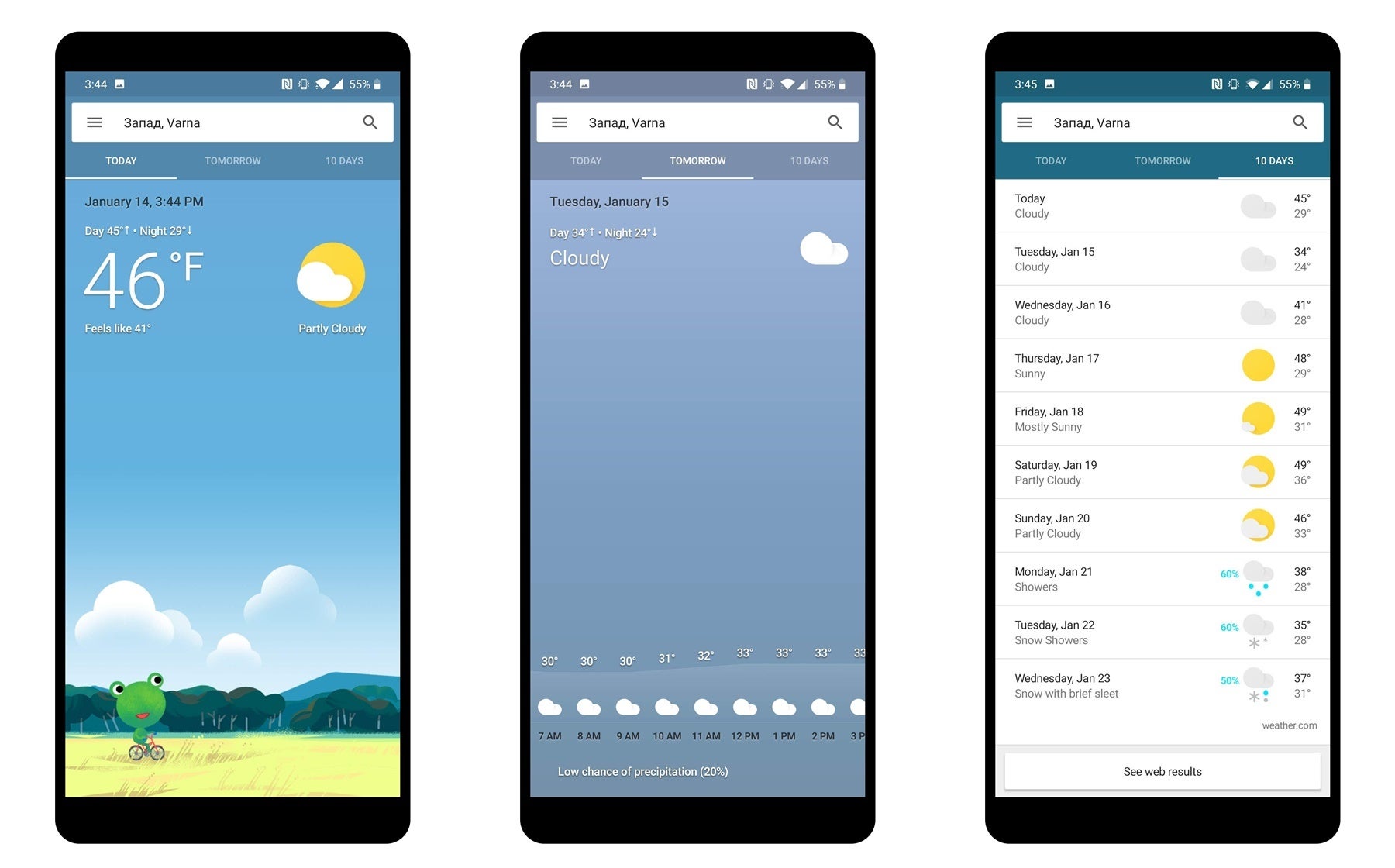 This is how Google Weather looks once you're inside the applet. Super detailed by the hour forecast, cool graphics, a breakdown of tomorrow's weather, and a 10-day forecast.
Step 6: You're all set!