How to end calls using the power button (Android)
6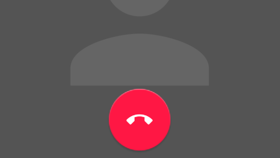 Please note: this is a tutorial for inexperienced users.
In case you don't like ending calls on your Android smartphone using the standard end call software key, we're going to show you how to make your device's power button take this function.
Regardless of what Android smartphone you're using, one of your fingers is likely near the power button anyway whenever you need to end a call. Plus, by using the power button instead of a software key to terminate calls, you don't even have to look at the phone (this could be useful when you're doing something else in parallel with talking on the phone).
To make the power button your new end call key, go to Settings -> Accessibility on your Android handset. It's there where you'll find a "Power button ends call" option that you have to enable. Once you do that, your device's power button obediently accepts its new function.
If your screen is turned off while you want to end a call, pressing the power button first turns the screen on, and only a second press will end the call (at least that's what happens on stock Android 5.0 Lollipop).
Note: This quick tutorial was made using stock Android 5.0 Lollipop, and things may look different (though not much different) on other versions of Android.
Are you using your Android phone's power button to end calls? Do you think it's a more convenient method? Have you encountered any issues with it? Let us know in the comments!