How to disable app update notifications on Android
7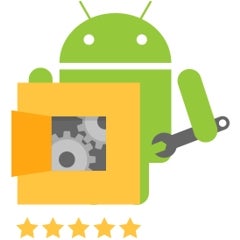 Please note: this is a tutorial for inexperienced users.
If you have an Android phone or tablet, and you're not exactly thrilled with the fact that you constantly get notifications regarding apps that need to be updated, or apps that have been automatically updated, you can turn these notifications off.
Turning off notifications related to Android app updates is easy. You first have to look for the Play Store app on your device, and open it. Next, from the Play Store home screen, tap on the Menu icon that's found in the upper left corner, then tap on Settings. In the Settings sub-menu, you'll notice that you have two options related to notifications: "Notify when app updates are available", and "Notify when apps are automatically updated". You can quickly disable (or re-enable) any of them just by taping the boxes on their right.
As we previously showed you, it's also easy to
turn off auto updates for Android apps
. Of course, if you do that, you'll have to update apps manually - but some people prefer this anyway (perhaps because they like to check out exactly what novelties updates are bringing before installing them).