How to de-register your phone number from iMessage and FaceTime (detailed iOS 8 tutorial)
16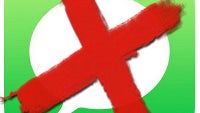 iMessage is one of the many things that make the Apple ecosystem so appealing to its users - the ability to send free messages and files to all users that flaunt an Apple-made device is baked into both iOS and Mac OS, making communication with other iUsers a pleasant breeze. Indeed, there's little not to like about the cross-platform messaging service that initially vowed to end the SMS era in 2011. Still, there might come a time when you're no longer willing to make use of iMessage's services. Of course, the reasons for this might be numerous - you either wish to get a phone running on another mobile OS or you are still rocking and Apple smartphone, but wish to disable the handy service due to another issue.
The problems that marred iMessage a few months ago, in November 2014, immediately pop in mind: users who had switched to another platform could not receive the SMS messages they were being sent as they passed through the iMessage service and did not reach their intended destination. This was one of the main reasons why Apple released a handy new feature that allows you to de-register your phone number from the iMessage service and resolve any issues you might have with your transition from one platform to another.
Here's how to do it if you still have your iPhone/iPad around.
But what can one do if they no longer have their iDevice at hand? Fortunately, Apple has an online tool that allows you to easily de-register your phone number from the iMessage service. Here's how.