How to completely change your Android device's system sounds to sounds from movies, games, or other devices
4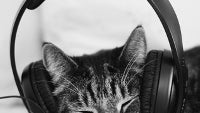 Among the many liberties you have as an Android user is the ability to completely change the operating system's sounds. You can replace them with custom sounds of your own, or even download the stock sound sets of other popular Android devices and replace yours with those. The procedure is rather simple, but it's not for the novice. It requires a rooted device with a custom recovery installed.
If you have these bases covered, proceeding to change the sounds is merely a matter of downloading a sound set in .zip format, and flashing it via the custom recovery's install zip function. Otherwise, search for ways to root your particular smartphone, then head to Google Play and
install TWRP Manager
. Ahh, installing a recovery used to be so much harder!
We will now show you the full steps, complete with links to pre-made sound sets. Some come from popular science fiction movies or games, while others are ripped from various devices, such as the LG G2, HTC One, Oppo N1, and more. The fun is contained below: