How to completely block in-app ads the proper way
17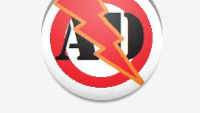 Ah, the cruel bane that advertisements are! They're the very epitome of the downsides of the freemium model. And yet, they're there for a reason. After all, developers need to put bread on the table, just like everybody else. But when it comes to Android apps, some devs take it farther than others, especially if the app is 'free' to begin with. These are sometimes not just obtrusive to a point where they pretty much force you to pay up or quit, but they're also sometimes specifically-engineered to get into your way and solicit clicks. If you know what we're talking about all too well, then you likely stand to gain something from reading on.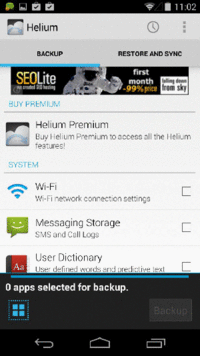 AdAway blocks the ad, but does not compensate for the space left behind.
Ad-blocking techniques and software have been around for a long time. You have AdBlock for your PC browser, so it's only natural that a similar option is available for Android users, too. If a certain app has caused your sincere ire, then you've probably dabbled yourself in a search to exact revenge by shutting off the stream of ads that get loaded onto your device. You've probably also come across popular solutions, such as AdAway.
AdAway is, essentially, an AdBlock for your Android. It's a great solution to getting rid of annoying ads, but there are two considerable downsides. For starters, AdAway is a 'blanket' type solution -- it blocks the ads from each and every app out there, and selectively whitelisting them is a challenge for your average Joe. This is a problem for some of us, who wish to support developers of great pieces of code, and don't mind the sometimes very-well positioned advertisements that don't really interfere. And second, while AdAway does blocks ads effectively, it does not necessarily do anything about the consequences, meaning that it doesn't re-arrange the UI of the app afterwards. This sometimes leaves giant blocks of free space where an ad used to be. Luckily, there's another solution that bypasses both these limitations, and is about as easy to install. As with AdAway, you'll obviously need to be rooted.
Recommended Stories