How to clear your web search history and data in Chrome (Android)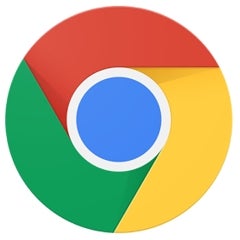 Please note: this is a tutorial for inexperienced users (beginners).
Whether you're browsing the web on your Android device a lot, or just occasionally, at times you may want to clear your data and/or web search history. In case you're new to Android and haven't done this until now, we're going to show you just how easy it is to delete your web search history, and - if you want - all your browsing data.
First of all, you'll obviously have to open up Chrome on your Android phone (or tablet). Next, tap on the menu button (comprised of three vertical dots) that's found in the upper right corner of Chrome. A drop-down menu, with various options, will now open - search for "History" and tap on it. Once here, you'll see a list of all the websites that you've visited (you can delete individual websites from your browsing history by tapping on the X that appears on their right). At the bottom of that list, a "Clear Browsing Data" button is waiting for you - this, of course, is what you need to select. Next, a new window will pop up, allowing you to choose exactly what data you want to clear: browsing history, cache, cookies & site data, saved passwords, and autofill data. When you've decided on what to delete, tap on "Clear" - and that's it, your Chrome browser is now as good as new!
P.S.: This quick tutorial was done on stock Android 4.4.4 KitKat, but the steps are similar on other Android versions.