How to bring the display of your Google Pixel 2 or Pixel 2 XL to life by forcing wide color gamut mode (no root)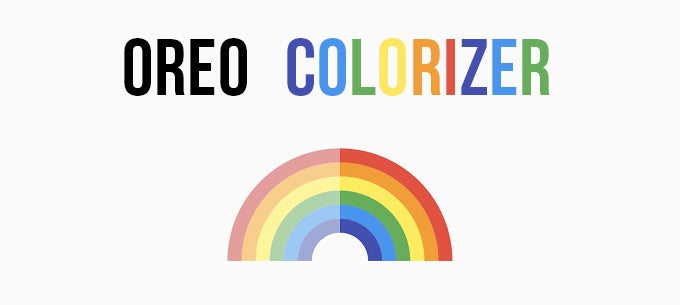 One of the most common complaints about the
Pixel 2
and
Pixel
2 XL's displays, apart from the severe blue shift when viewing them at an angle, is the dull all-around appearance of colors. And this is a legit complaint—the colors do, indeed, look somewhat washed-out and muted—but this isn't caused by the displays being technically incapable of offering more, or anything of the sort. In fact, with Oreo, Google is introducing the option to use different color spaces and gamuts – low, HDR, and wide. Only problem (currently) is, that an app has to specifically call for the use of a wide color gamut, and as it stands now, no apps do this. Or at least none of the major apps do, not even Google Photos, or Chrome, or the Pixel Launcher.
As it stands, the Pixel 2 and
Pixel 2 XL
are operating entirely in sRGB, or the low color gamut. So, why is that? Well, a part of the problem is that Google itself is advising developers against frivolously calling for wide-gamut mode, because it could lead to the respective app's window using more memory and GPU processing for screen composition. However, the
developer documentation for color spaces in Oreo
also states that,
"an activity that displays photos in fullscreen is a good candidate for wide color gamut mode, but an activity that shows small thumbnails is not,"
which makes us wonder, why isn't Google Photos calling for DCI-P3 when displaying photos in fullscreen? Well, it's something that will happen further down the line, but for now, even Google's first-party apps do not support it, including Photos and Chrome. Although Chrome Beta does support DCI-P3, provided you enable it in chrome://flags.
Fortunately, Android developer Carlos Lopez, also known as
ShortFuse
, has created an app that can force your phone, provided it's running Oreo, to switch from using the standard color space to a wide color gamut.
Oreo Colorizer
is the name of the app, and using it is as simple as installing it on your device and tapping the "Start" button. No root or further tinkering needed!
What
Oreo Colorizer
does, is it uses a transparent overlay, that's active system-wide and operates in a wide color gamut, which forces everything under this transparent overlay to also use the wide color gamut. It works in all apps, including Pixel Launcher or whatever home screen replacement you may be using.
Here's a video of
Oreo Colorizer
running in split-screen, alongside Google Photos, on the Pixel 2 XL. Notice how dull the colors on the fence look without the app enabled:
Oreo Colorizer running on the Google Pixel 2 XL
The developer of the app says that the only only exception that he's found, of an app making use of the DCI-P3 color space, is Google Camera, but only in the viewfinder. As soon as you snap a photo and view it in the gallery, it's back to sRGB.
But what about the "Boosted" and "Saturated" color options that Google introduced to Pixel 2 and Pixel 2 XL devices back in November? Well, we reached out to Carlos to tell us more about that and he says that,
"Saturated disables all color-space management on the device. It basically reverts the phone to an uncalibrated, Nougat-style display. Therefore, any requests for color-space like sRGB or DCI-P3 by Oreo Colorizer, or any other app, are essentially ignored."
So, if you want to try the app on your Pixel 2, make sure that you're on the "Natural" setting, which can be found under
Settings > Display >Advanced > Colors.
Until Google starts updating its apps to support wide color gamut, which will likely push other developers to follow suit, you can give
Oreo Colorizer
a try and see how you like it.
A big thanks to Carlos for sharing some of his knowledge on the matter with us!