How to boost the LED flash brightness of your Sony Xperia Z1, Z1C and Z2
6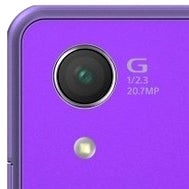 It's dark, and you have to both cross one unlit passageway on a first date, deal with that hypothetical. Why, you take out your phone, flick a finger, and the LED light on the back turns on. You immediately become a hero, which leads to a second date, which leads to, well, you know.
We kid, but being able to use your phone as a light source of last resort can probably save the day more than a few times in many dozens of scenarios. Flashlight apps are one of the most abundant categories over at the Play Store, and most manufacturers are now even embedding the flashlight switch functionality directly into the status bar or even the lock screen, so you can access the illumination capabilities of your handsets as fast as possible.
What if your LED light is not bright enough for the purpose, though? When you push the flashlight toggle on, the phone usually illuminates the scene with the intensity of a continuous light, like the one it uses when shooting video footage, rather than the short, high-intensity bursts it produces when shooting stills. Well, if you have a
Sony Xperia Z1
,
Z2
, and maybe even
Z3
, you are in for a treat, as you can boost the LED light intensity for better illumination. Here's what you need to do:
2.
Download the Medium version Torch Boost
, as the extreme one can heat up your LED significantly when left on for longer periods of time. Well, the same might go for the medium one, but it will leave you more time to do what you need to do beforehand.
3. Flash the ZIP file through custom recovery, and you are done;