How to backup your app data, texts and call logs on Android without root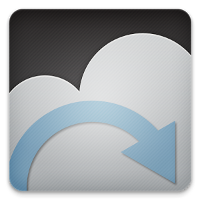 Ever had to resort to resetting your Android device, wiping all your data in the process? Or perhaps simply had to migrate from your old, aging Android, to a new, sleeker one? Despite what the internet says, it's actually not a painful process – it's exceedingly easy to do it. The pain comes afterwards, when you realize that your first texts with a loved one are gone, your call logs are wiped and that new client with an important inquiry never made it into your contacts list. The pain comes when you fire up your favorite game and see that due to one reason or another, the developer didn't deem it worth the coding time to attach all your hard-earned power-ups to your account, and your progress is gone.
The worst thing about backups is that you usually forget to backup at least one thing, and you never actually know what until it is too late. In this guide, we'll show you how to backup your app data, your texts, your call logs and even your keyboard's word predictions – some of the simplest, most essential stuff that can easily ruin your week, should they end up missing the boat.