How to access the quick settings menu on Android with one move (even from the lock screen)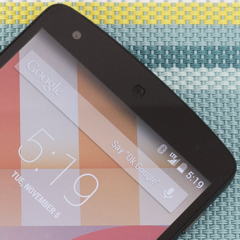 Since Android 4.x, Google made it relatively easy for users to access the settings on their Android handset: you need to drag down the notifications bar, and a toggle button will be waiting for you there - tap it, and you're in the quick settings menu, from where you have access to stuff like: your Google+ profile (if you're using a stock Android smartphone), brightness, advanced settings, Wi-Fi and network settings, battery, and a few other things.
But did you know that you can access the quick settings menu even faster? All you need to do is swipe down the notifications bar with two fingers at the same time. You can even do this directly from the lock screen, so quick settings are always just one move away as soon as you wake your smartphone. Theoretically, this works on any Android smartphone running at least version
4.2
Jelly Bean. However, depending on what software customization your device comes with, you may find that it doesn't work in your case.
We're certain that lots of our readers already know this trick which provides instant access to quick settings. But there are plenty of Android users out there who don't know it. Check out the slideshow below if you still have any doubts on what is it that you need to do.