How to: Make Android look and act like Ubuntu Touch
6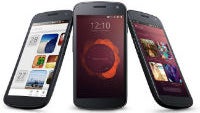 Ubuntu Touch is getting closer and closer to being ready to go, but of course even when the platform is all set, there is always the issue of apps. It will take a while for the ecosystem to fill up with apps, so in the meantime, why not just customize your Android device to look like Ubuntu Touch. This way you still have access to all of your favorite Android apps, and you get a fresh new user experience as well.
As with everything like this, it is always fun to see the power of Android customization, but you also have to be aware of the limitations of the platform in changing its ways to mimic another platform. The big limitation right now in the process of making Android into Ubuntu Touch is of course that Android can't dock and become a desktop operating system, at least not without a solid amount of hackery. And, for this exercise, we want to stick with ways to customize that everyone can do, and won't require anything more than an Android device and the Google Play Store.
With that in mind, let's get started with the biggest part of the equation: making your system look like Ubuntu Touch.
More than a theme: Buzz Launcher
There are plenty of alternative launchers for Android that offer Ubuntu themes, like ADW Launcher and Go Launcher, but those don't really do much aside from give you a wallpaper and a new pack of icons. We're looking for a more comprehensive UI change to give that Ubuntu Touch feel. For this, some will suggest you use TSF Shell and a theme pack with that launcher; and, that will work quite well. But, TSF Shell costs almost $17, which is a bit steep for our tastes.
With that in mind, we would suggest using Buzz Launcher, which is free. Buzz Launcher is a great overall option if you want to completely change the feel of your Android device. There are tons of user generated "Homepacks" which not only include icon packs and wallpapers to change the look, but they have spacers, text inserts, and suggested widgets to really complete the look you're going for.
With Buzz Launcher, you can make your Android device look like Windows Phone or iOS 7, or you can make it look like Ubuntu Touch with a solid Homepack from Craig Tuttle. The Homepack suggests using Wunderlist, and Simple Calendar Widget to complete the look, and it does look very nice. The only thing is that it has sections labeled "Frequently Used Apps", but of course they aren't dynamic, they just have whatever apps you put there.
Buzz Launcher requires Android 4.0.3 or higher. If you are trying to customize a device with an older version of Android, you may have to invest in TSF Shell, which does support Android 2.2 and higher.
Download:
Ubuntu Lockscreen
Once you have the system looking like Ubuntu Touch, you have to make sure your device looks the part when you first unlock it. That's where Ubuntu Lockscreen comes in. The lockscreen on Ubuntu Touch is very distinctive and this app is by far the best at replicating the look and feel that you would expect. You get the wheel that shows your notifications, and for better or worse, there is no indication of how to unlock the device, but a swipe from the right will get you in. Though, if you want, you can set a lockscreen password.
The Ubuntu Lockscreen app will definitely give you the look, and the feel is on the way. The developer wanted to make sure the app is compatible with older versions of Android, and that's a huge benefit to this app. You might think that only devices running Android 4.3 would have access to all notifications, but the developer has told us that "everyone should be able to get all notifications" regardless of Android version. Since the app is compatible with Android 2.1 and up, that essentially covers the entire ecosystem.
The dev told us that the only real benefit to the new Android 4.3 feature is to let apps know when a notification has been dismissed, and there are plans to include that in an update for Ubuntu Lockscreen soon.
Unity Launcher
When we first saw Ubuntu Touch shown off, one of the first apps to jump on the feature set was
Glovebox
, which brought the Unity Launcher to Android. Glovebox is still a solid option, and if you are looking for a free option, it will give you everything you want. It gives you quick access to apps with the swipe-in gesture, and it even improves on the Ubuntu Touch options by allowing shortcuts, widgets, and folders to be added to the launcher bar. The only thing is that since its release, Glovebox has been trying to move away from
looking
too much like Ubuntu Touch. You can still personalize it and use themes to make it look like Ubuntu, but there's another option that does all of that for you.
Glovebox doesn't say what version of Android is required, but there are reviews that say the app can be laggy on a device with 1GB of RAM or less.
The aptly named
Unity Launcher
can offer similar functionality, but with the added benefit that it is already setup to look and feel like the Unity launcher from Ubuntu Touch. And, if the app doesn't look and feel close enough for you, Unity Launcher allows you to install icon packs from ADW Launcher, Nova Launcher, or Apex Launcher in order to give the icons more of the feel you want.
Unity Launcher is available on devices running Android 2.2 or higher, and it costs $1.99. So, you may want to just test it out with your 15-minute return window before committing. There have been a number of updates recently that have made the app much smoother, faster, more responsive, and made app sorting much better.
The official Ubuntu apps
Everything that we've laid out so far will get your device looking and feeling a bit like Ubuntu, but none of them really hook into the Ubuntu ecosystem. Luckily, Canonical has a couple of apps for Android that will bring your Ubuntu files and media to your Android device. With that in mind, the two Ubuntu apps available are: Ubuntu One Files and Ubuntu One Music.
Ubuntu One Files
is basically Canonical's answer to Dropbox/Google Drive/SkyDrive, which lets you store your files in the cloud and sync them across devices. Much like those other options, Ubuntu One Files does have an option to automatically upload your photos, but an interesting improvement here compared to other apps is that you can choose which Gallery folders you want automatically uploaded. This means you can have your screenshots, or photos from other camera apps like Instagram automatically uploaded as well.
Ubuntu One Files offers 5GB of free storage, and that can be upgraded to 20GB for $2.99 per month or $29.99 per year. However, there is also a deal that connects with the other app: Ubuntu One Music. The app is compatible with Android 2.1 and higher.
Ubuntu One Music
is, as you could probably guess, is Canonical's answer to Google Play Music (although it did exist before Play Music), but it isn't as full featured, or as free. Like Google Play Music as it was first incarnated, Ubuntu One Music is basically a cloud locker. The storage is combined with your One Files, meaning you get 5GB free, but with the free version, there's no way to actually listen to your music on your mobile device.
However, if you want to be able to stream your music or store it locally for offline playback, you have to sign up for a monthly payment plan. Right now, there is a deal which will get you 6 months of free streaming and 20GB of storage (for all your files, photos, and music) as long as you purchase any track from the Ubuntu One Music Store. After that, it is $3.99 per month or $39.99 per year to access streaming, offline storage, and the 20GB of cloud storage.
Ubuntu One Music does offer a store to purchase songs and albums, but it is not accessible through the Android app, and really it isn't as fully stocked as other options. So while there is the Ubuntu One Music option, you may just be better off sticking with Google Play on this one.
Conclusion
That's the best that can be done right now with Android. You can make it look quite a bit like Ubuntu Touch in all aspects from the lockscreen to the sidebar launcher and homescreen UI. Once you get into the apps themselves, It will still all be Android, but that's for the best right now, because the apps on Android are far more mature than those available for Ubuntu Touch. We would love to be able to add Ubuntu for Android to this list, but it doesn't exist yet, so there's still no way to dock your device easily (unless of course your specific device has that feature.) Still, that's how you can get as close to Ubuntu Touch as possible (without flashing the OS itself) on your Android device.