How long can you go before you have to pick-up and check your smartphone?
13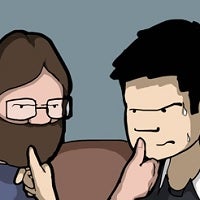 It seems as though you can't go anywhere without seeing the random individual or the group of friends fawning over their smartphones. Honestly, we're no different a lot of the time. These handy gadgets hold so much of what we do on a daily basis that we are drawn to every little notification, every blink of that LED light.
In practical terms, it is enough of an issue that we shared news about
one restaurant offering a 50% discount
to its customers if they agreed to turn their phones off.
Another restaurant in New York City
hired a consultant
to figure out what was causing an increase in dining times and a decrease in customer satisfaction, only to find out it was the customers that were the source of the problems. They spend too much time ogling at their smartphones which slows down the whole-eating-food-thing.
Have you ever challenged friends to see how long you could go without picking up your phone? Some say the average user can't last longer than six minutes. What's your record?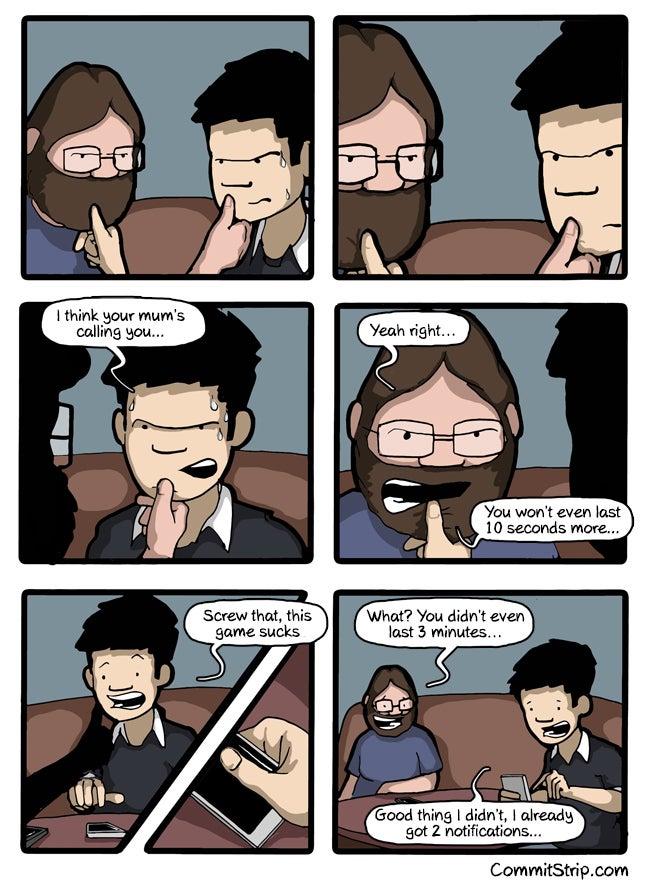 source:
CommitStrip