How important is Optical Image Stabilization to you when looking at a smartphone camera?
36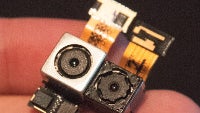 As the smartphone, as a commodity, becomes more and more standardized, we're quickly getting to a place where even "white box" vendors have the basics right, and above the minimum acceptable threshold. Even wildly unpopular companies can nowadays get you a smartphone with the same hardware as the big brands out there, but at the faction of the cost. This trend has been progressing steadily, and why would it not -- after all, the average Joe is looking for a few basic functions out of his smartphone and that's it.
And as these otherwise tiny companies are beginning to offer more and more competitive products, it's becoming increasingly hard for us and consumers both to really separate a really complete package from one that just gets the basics rights. What's more, even big brands are betting on different areas, while leaving others as low priority. This, as some of you may have been noticing, has given a rise to content we do that aims to objectively measure parts of the equation that are not necessarily a priority for a particular brand. Cameras with Optical Image Stabilization (OIS) are one such example, but we do like to know our audience which gets us to this poll.
So what say you, is OIS a feature you're actively looking for a camera? And if so, how important is it to you? Or, do you happen to not care at all? You tell us!