Room service! Samsung's Gear S3 to replace hotel staff walkie-talkies
3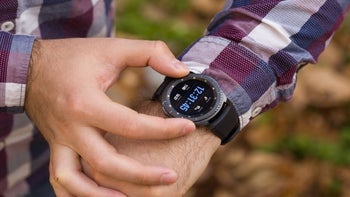 While they started as an afterthought, with abysmal battery life, clunky interfaces, and few compelling features that would force you to grab one more thing that has to be charged overnight, smartwaches are getting more versatile by the day, and sales of the
Apple Watch
or the
Samsung Gear S3
are cases in point.
The Gear S3, in particular, is having a brand new application in the works, in real-life working environment at that - hotel chains. In partnership with hotel operations platform ALICE, Samsung will be placing Gear S3 units on all housekeeping wrists in the Viceroy group, and use the watch instead of the usual walkie-talkies for guest request notifications.
Hotel staff will receive alerts with vibrations for various tasks that come up during the day, thus offsetting the need to carry and try to listen to a heavier gadget that usually gets left on the cart. They can accept the request, while management tracks in real time what's been done and dusted. As per Alex Shashou, President of ALICE:
We are providing three main benefits to hotels, including returning time to the staff so they have more time to execute better service. We are giving the staff back their hands, so there is one less thing to carry or break. And with a hands-free wearable as their main communications tool, we are restoring eye contact to hospitality – enabling the smile between guest and hotelier that has so long meant hospitality.
The room service queue and maintenance technicians will also be getting the goods, and we'd love to follow on this to see how people react to the always-on, real-time tracking experience from a puny screen on your wrist.