Hot Deal: get $300 of any high-end smartphone from Verizon with this promo code
12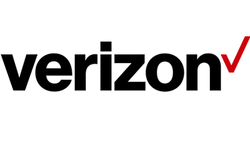 If you're a Verizon subscriber or you're looking to become one, then you really need to check this out: if you use a special promotion code, you can get $300 off the price of any smartphone that's priced at $400 or more.
The steps and conditions are as easy as they get. You just need to go to Verizon's web store, add a phone that's priced at more than $400 and enter the code FORYOU300 at checkout.
Unfortunately, the deal is only available if you purchase the phone through Verizon's device installment program. Furthermore, the code only works for new lines. Both of these are notable limitations of the promotion, but some caveats were to be expected given the large discount.
With the discount applied, the Samsung Galaxy S7 Edge is priced at $492 - $20.5 per month, the HTC 10 costs $348 - $14.5 per month, and the LG G5 is priced at $324 - $13.5 per month. If you're looking to go all out, the code will drop the price of the Apple iPhone 6s with 128GB of storage to $549 - $22.88 per month.These prices will be spread out across 24 monthly payments.
What do you guys make of this deal?