Homeless in L.A. hired to stand in line and buy Apple iPhone units
50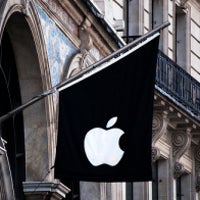 A businessman in L.A. came up with a way to get hundreds of Skid Row bums a job on Friday, that didn't require too much training. But before you praise this gentleman for his altruistic act, be advised that it was all a scheme to make huge profits. Looking for a way to get his hands on as many Apple iPhones as possible on launch day, he offered $40 for each homeless person who would wait in line in front of the Pasadena Apple Store and purchase two iPhones for him.
The man bragged about his plan and opened his mouth to others on the line of about 200 people. Apple Store personnel heard about the deception and immediately stopped selling any more phones to the homeless stand-ins. With customers allowed to buy 2 units at a time, the scheme could have resulted in one person ownin a huge chunk of supply from that particular store. And with
inventories of the full-feature model low to begin with
, this plan could have resulted in crippling shortages of the device in the market.
When the man told those who waited on line but couldn't buy a phone for him that he would not pay them, the businessman was quickly surrounded by a menacing crowd and escorted away from the store for his own safety. He left with several boxes in hand containing new iPhones. The police failed to investigate, calling it a "
business issue
."
On Thursday night, witnesses saw a van transport a number of homeless to the Pasadena Apple Store. At least one homeless man was not happy. "
It didn't go right. I stood out here all night
," said 43-year-old Dominoe Moody, whom we assume was one of the homeless that got stiffed on Friday, after waiting on line all day to buy a pair of new iPhone units.
source: USAToday via
SanGabrielValleyTribune