High-density 8GB RAM chip unveiled, tipped to be in Galaxy S8
23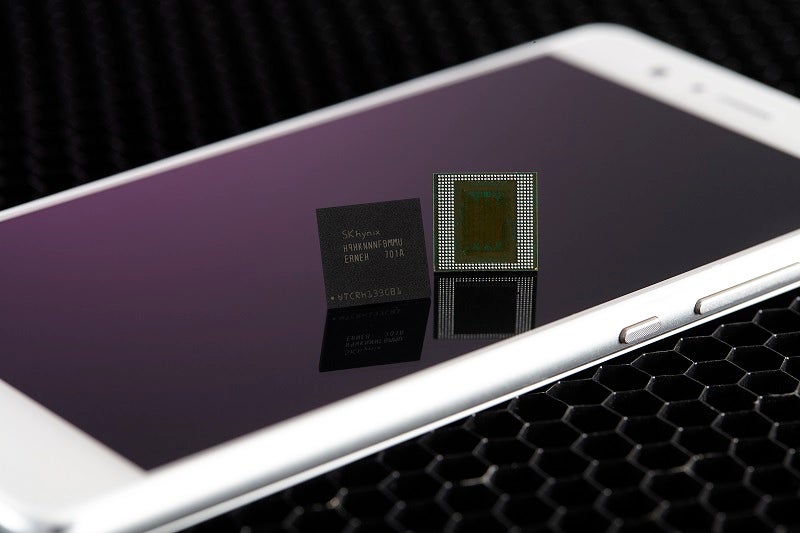 This 8GB DDR4X chip is said to become mainstream for flagships in 2017
There have been rumors floating around the world wide webs that Samsung's upcoming
Galaxy S8
may
sport 8 GB RAM
, but such chips were nowhere to be seen so far, at least in sizes and power draw ratings worthy to be placed in the thin and light phones of the future.
Enter SK Hynix, the main memory-making competition of Samsung in Korea, which today announced just such a silicon - two 8 Gigabit pieces connected in a dual-channel config, and stacked in four layers. That's exactly 64 Gigabits, equaling 8 GB of mobile DRAM, ready to go in your future smartphone. SK Hynix is no stranger to being a pioneer in that realm, as way back in 2013 it announced
the first 1GB DDR3 mobile RAM chip
, too.
SK Hynix says that the resulting combo package takes 30% less space than current LPDDR4 mobile chips, and on top of that is 20% more power efficient. Dubbed LPDDR4X, these new mobile RAM modules are expected to be in great demand this year, as the chip maker tips they will be used en masse in 2017 flagship phones, while the other source explicitly mentions the Galaxy S8 and
iPhone 8
.
While we wouldn't discount a Galaxy S8 with 8 GB of RAM, it's a bit hard to believe that Apple will go all the way with an iPhone that needs that much random-access memory, as it's traditionally been pretty conservative with RAM amounts. This year, however, there might be a
unique OLED model
, so who knows what may happen between now and September. Besides Tim Cook and the rest of the Cupertino gang, that is.