SK Hynix unveils 'world's first' 8Gb LPDDR3 RAM chip
16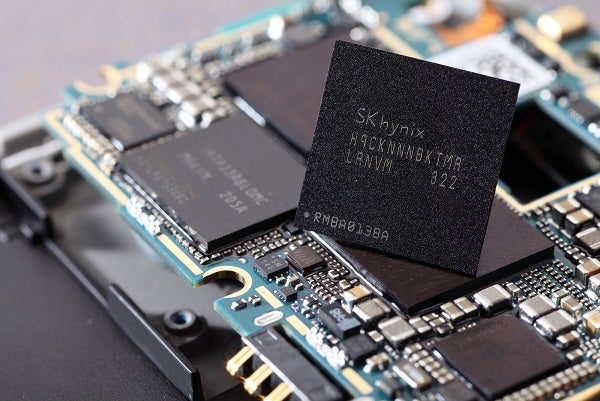 Samsung makes the most of RAM chips for mobile devices, but it's not the only one and its main rival SK Hynix just outpaced it by releasing the "world's first" 8Gb (1GB) LPDDR3 RAM chip. SK Hynix has already shipped samples to customers and plans to kick off mass production by the end of the year.
Back in April, Samsung boasted about being the first to get 4Gb LPDDR3 chips en masse. Thus, to get the 2GB of RAM on 2013 smartphones like the Samsung Galaxy S4, one needed to stack up four of those chips.
The new 8Gb SK Hynix chip on the other hand would allow us to finally reach the 4GB limit of 32-bit systems like Android. Stacking four of the new chips would result in a phone with 4 gigs of RAM. To go further than that we need to jump into 64-bit ARM systems, and those have already been announced.
"With the development of this high density LPDDR3 using 20nm class, SK Hynix is now able to supply a top-performance product suitable for mobile devices to the market",
SK Hynix senior VP of sales and marketing Richard Chin said.
"Especially, this development has its significance since the Company has secured top-level competitiveness in mobile products by developing it simultaneously with PC DRAM using the same 20nm class process technology."

source:
SK Hynix
via
Android Beat