Here's why the iPad is made in China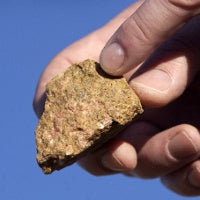 There's a couple of reasons why most major consumer electronics are manufactured in China. Yes, it's all about economy and cutting cost as much as possible, but for some gadgets like the iPad, it's not just about cheap labor and loose governmental regulations. Interestingly, the main reason why the iPad is made in China is... rare earth metals.
China has taken over the production of rare earth metals, and now accounts for
95% of the world's manufacturing
of such metals. That's quite interesting as the country has only 37% of the proven resources, and is also actively protecting exports of rare earth metals, which basically makes it close to impossible to manufacture gadgets like the iPad outside China. Most recently, Nokia announced it's moving its manufacturing from Europe and into Asia, in a move urged by those very same materials there.
So what rare earth metals exactly go into an iPad, for example? Cambridge engineering professor Dr. Tim Coombs suggests the iPad's battery may rely on lanthanum, but there could also be a
"range of rare earths"
in the display of the iPad, responsible for its color reproduction. The magnets on the side of the tablet are also neodymium alloy.
Question arises whether the US does something to stop that near monopoly and there's a positive answer. President Obama has complained to the World Trade Organization over China's rare earths policy. But in the meantime, chances are that even more manufacturing plants will continue being built in China.