Here's why the Google Nexus 6P and Nexus 5X don't feature wireless charging
40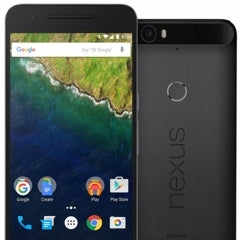 Since the Google Nexus 4, Nexus 5, and Nexus 6 all feature
wireless charging
capabilities, we were expecting the new
Nexus 6P
and
Nexus 5X
to support this feature, too. However, they don't - much to the disappointment of many Nexus fans. But why exactly did Google give up on wireless charging for its latest handsets? Well, this has a lot to do with a new feature that both the 6P and 5X are offering.
Earlier today, during a Reddit AMA (Ask Me Anything) session, Google's Hiroshi Lockheimer (who supervises Android development) took the time to explain why there's no wireless charring support on the new Nexus family. The main reason is the presence of the new USB Type-C port, which, according to Lockheimer, lets users charge the Nexus 6P quite fast, from 1% to 100% in 97 minutes. Krishna Kumar, Product Manager for Nexus 5X, added that 10 minutes of charging provides up to 7 hours of battery life on the Nexus 6P, and up to 4 hours on the Nexus 5X. Plus, the fact that USB Type-C cables have reversible connectors eliminates a lot of the hassle that people had with older USB cables.
Another reason for not including wireless charring is that this would have added thickness to the Nexus 6P and Nexus 5X (which are 7.3 mm and 7.9 mm thin, respectively). Reportedly, "overall thickness and feel in hand were important factors" in Google's design decisions.
So, there you have it. These explanations make sense, but we're pretty sure that there are still plenty of users out there who regret the fact that the 6P and 5X don't support wireless charging.
source:
Reddit