Here's why Microsoft employees will be unhappy even though the Lumia 920 is selling very well
44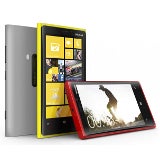 Back in September, Microsoft promised to give its employees a free Windows Phone 8 smartphone of their choosing. However, since most employees decided to go for one of the best WP8 models yet, the
Nokia Lumia 920
, it seems they will have to wait a bit longer before they can get their hands on one.
Could this be true? Could demand for the Lumia 920 be so high? That's certainly what this new rumor tries to assert, as it claims that Microsoft's German division will be delaying the deployment of Lumia 920 phones for its employees, as the available stock isn't even sufficient enough to cover consumer demand. Naturally, Microsoft's first priority is to actually sell those units, so obviously its employees will have to wait.
The interesting part of this story is that there may finally be a new Nokia phone that sells well. And a new Windows Phone that sells well. With the enormous market share of Android, and the strong as ever iOS platform, there's been little room for other players recently. Microsoft has tried to become the third relevant force for a while with its Windows Phone OS, but its efforts have been mostly futile. The Lumia 920 is probably the first Windows Phone device that manages to generate some significant excitement thanks to a good deal of innovation by Nokia. And since we'd definitely like to see some more competition coming from other platforms, we hope that the Lumia 920's insufficient supply is indeed due to great demand, and not some kind of manufacturing issues.
via:
WMPoweruser