Here's what to do if the power button on your Android phone breaks
22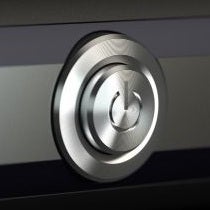 Gadgets break. They all do sooner or later, and smartphones are no exception. As a matter of fact, phones can be exceptionally fragile – often a drop or two onto something harder than a carpet are enough to render them useless or severely damaged. But even if a phone is never dropped, it might still fail at some point. You know, like when its power button stops functioning – when your phone is fine, but you just can't wake it up from standby.
Clearly, the case isn't as bad with phones that have a physical home button, such as the great majority of Samsung's Android handsets. The home key can also be used to wake up the phone. Phones that can be turned on with a double tap on the screen are also fine. But Android handsets that lack the latter feature and have capacitive or on-screen navigation keys become as functional as a potato once their power button stops working. Still, there are a few things that can be done to remedy the situation.
Step 1: Wake up your phone
There are several ways to wake up an Android phone from standby without relying on its power key. One is to have someone call you – in most cases, this will turn on the screen and give you control over your handset. Once the phone is on, you can proceed to step two. Alternatively, plug your phone into a charger. This will turn the screen on and let you access your phone. If your phone has a physical camera button, hold it down. This should launch your camera app, which you can simply close in order to use the other features of your phone.
NOTE: If your power key is stuck as if it is constantly pressed down, give your phone a nice shake without banging it against anything hard and hope that it becomes unstuck. Avoid having your phone shut down completely for whatever reason because you won't be able to turn it back on without a working power button.
Okay! Now that your phone is on and working, you can substitute the power key's function with one of these apps.
Step 2: The apps
Power Button to Volume Button
is an app that does exactly what its name implies – it allows your volume button to turn your screen on. It does not require root access and it should be compatible with most Android smartphones.
To use the app, you must first enable it and give it administrator privileges when asked to do so. These take effect after the phone is rebooted so allow it to reset. The app should start working within a minute or so. From now on, when the volume button is pressed, it will turn your screen on. To turn it back off, you press the "Turn off screen" button, which should now be present in your notification panel. Your volume buttons should work normally, controlling your phone's volume, while its screen is on.
Power Button to Volume Button is free and has no annoying ads so you can use it as much as you want to. It has one huge downside, however – your phone may experience a serious battery drain if it is running a newer Android version. There's no workaround for the issue, according to the developer.
Gravity Unlock
is another app that might help in the case of a broken power button. It uses the phone's sensors to determine its orientation, and when it detects that you're holding your phone, it turns its screen on automatically. If the phone is placed on a flat surface or put back in a pocket, its screen gets turned off. Almost like magic!
While Gravity Unlock works fine most of the time, its accuracy may vary from one phone to another. Some handsets have very precise orientation and proximity sensors, others might not be as accurate. It is advisable to do some tweaking with the app's settings in order to get better results. You may increase or decrease the sensors' sensitivity levels. The angles at which the screen gets turned off or on can be modified as well.
According to the developer, you should not be experiencing any serious battery drains with Gravity Unlock enabled, but it will still have some impact on your battery life. The app's configuration may also affect the amount of power it consumes.
Proximity Actions
is an app that uses your phone's proximity sensor to trigger specific actions. For those not familiar, the proximity sensor is located next to your phone's earpiece. It is what tells a phone to turn its screen off when it is against your cheek during a call.
To use Proximity Actions, open it and go to Hold Actions > When screen is off. This will give you a list of commands that can be performed, including waking up your phone. Choose it in the "Hold 1" slot. From now on, if you hold your finger over your proximity sensor, your phone will vibrate in a second or two. This is your cue to remove your finger. Your screen should now turn itself on. If you want to turn your screen off the same way, enable the same command in the "When screen is on" setting.
Keep in mind that most lower-end phones don't have a proximity sensor, which makes them incompatible with this app. Also, Proximity Sensors displays advertisements every once in a while, but that's more or less a given with free apps nowadays.
Shake Screen On Off
. It is easy to figure out that the apps turns your screen on or off when you give your phone a nice shake. The software reads data from the proximity sensor as well in order to prevent accidental unlocks – when your phone is in your pocket, for example.
Shake Screen On Off is free, and the developer promises that it won't take a toll on your device's battery life. It displays advertisements, however, but hey, devs need to make money too, don't they? The paid version of the app removes the ads and allows the application to run at startup, sparing you from the effort of turning it on manually.
Step 3: Seek a permanent fix
The solutions we just went over are temporary fixes, not permanent ones. You should consult with your carrier or with the store where you purchased your phone from and find out what your options are – whether you can get a replacement or have your unit serviced. Or if you're a DIY kind of person, feel free to check if
Ifixit
has a teardown of your model and if repairing it is easy. A power button spare part should cost no more than a few bucks on eBay. Just don't forget that opening your phone will void its warranty, if it has one.
So, do you have any alternative solutions to recommend? What would you do if your phone's power button stops working? Let us know down in the comments!
More of our Android How-To posts: