Here's the crazy dual antenna tuning tech that made the bezel-less Nubia Z9 possible
15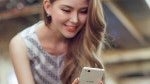 This probably isn't immediately apparent, but accomplishing
the Asian monster that is the new Nubia Z9
's virtually bezel-less screen was a nightmare for the engineers who had to fit an antenna in this thing, and make it work. The smartphone's screen extends to the very edges of the device, which leaves the antennas with little room to work. A tradtional antenna design wouldn't have cut it for the non-traditional Z9, hence ZTE recruited Cavendish Kinetics's high-performance RF MEMS tuning solution. So the Nubia Z9 ended up as the world's first smartphone to use Cavendish's SmarTune™ tech. This is a dual antenna tuning approach that uses two independent tuners. It's based on small, highly efficient narrow-band antennas, rather than traditional wide-band ones, which lets the Z9 attain optimal performance across all LTE frequencies. This wouldn't have been possible with wide-band antennas.
In addition to its unique, at the moment, wireless technology, and its exquisite design, the Nubia Z9 packs a top-shelf hardware spec sheet. The smartphone has a 5.2-inch 1080p resolution screen and is powered by Qualcomm's Snapdragon 810 chipset, along with 3GB or 4GB of LPDDR4 RAM. There are 32GB or 64GB of internal storage on-board, and depsite being thin and slim, the handset is fitted with a 2,900 mAh battery. The Z9's main camera relies upon a 16-megapixel, 1/2.6" Sony IMX234 sensor, along with an 8-megapixel Sony IMX179 sensor for the front cam. There's also a dedicated AKM AK4961 Hi-Fi chip to appease audiophiles.
On top of all that, the Nubia Z9 has an innovative gesture control scheme. Dubbed FIT, it allows users to squeeze or slide over the Z9's side bezels, triggering different shortcuts or actions. For example, sliding down the side bezels with both fingers turns the screen off, while a double squeeze takes a screenshot. While this isn't the kind of innovation that moves the industry's mountains, ZTE's ingenuity is certainly to be congratulated!