Here's how to grab the Hound beta without activation codes and invites
12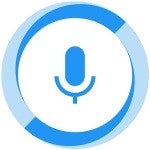 Hound, the voice-controlled assistant by SoundHound
, had a pretty mind-blowing reveal, don't you think? When it comes to voice recognition, the company's technology is second to none. Hound combines audio speech recognition with natural language processing, which results in fast processing of complex queries. The company's years of experience with audio processing definitely give Hound a technological
edge
over the competition, even though Apple and Google have much more resources to pour into their research and development!
Anyway, Hound was hoisted in the Google Play store in beta form, which requires invite codes and is also restricted to US residents. Not cool! Still, if you're excited about the app and want to try it despite these obstacles, all it takes is a rooted device and a little bit of fiddling around to get it working. We'll show you how it's done.
Hacking your way to getting a working beta of Hound, but there are a couple of steps you need to take care of beforehand. First, make sure your device is rooted. And while you're at it, grab a file manager app with root access if you don't have one already. Root Browser, ES File Explorer, or our favorite MiExplorer are great free options. And finally,
download this little .xml file to your device
. Put it in an easily accessible folder, such as Downloads or one you created yourself. All the .xml file does is to change a single variable, so don't worry about any hidden exploits.
And what do you know, it looks like we're ready to go! Let's do this!