Here's a quick recap of WWDC15 announcements before next Monday's big Apple keynote
2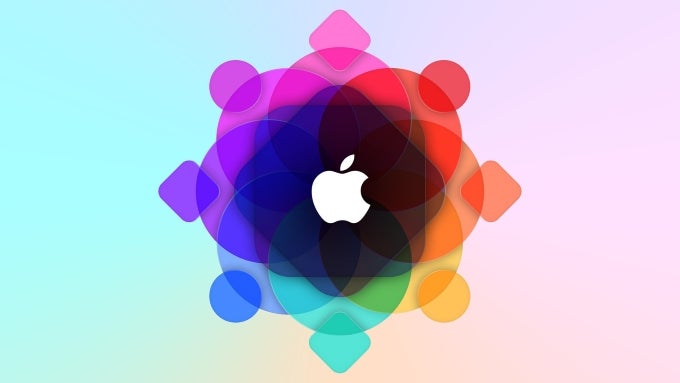 After Google's I/O 2016 conference concluded with an abundance of new services, products, and feature announcements, it's time for Apple to drum up some attention and showcase where its software and product development are headed.
The next installment of Apple's annual WWDC (Worldwide Developers Conference) event is about to unfold this coming Monday, June 13, at the Bill Graham Civic Auditorium in San Francisco, California. Ahead of the major announcements that will happen there – the biggest one being iOS' next version, as usual – we'd like to give you a brief recap over what occured at WWDC15. This way, you can clearly see where Apple is coming from and how it's going to take off from the foundation it laid last year. Here's what went down at WWDC 15, folks.
iOS 9 announced
No doubt, iOS 9 was the most exciting announcement at last year's WWDC, and for good reason – it made for a fine, if somewhat buggy refinement of iOS 8's solid foundation. The upgrade's notable highlights included:
Siri
iOS' intelligent voice assistant grew 40% faster and returned 40% more accurate results. To say "Congratulations, Siri!", Apple gave it a richer and more colorful interface. It also implemented the ability to search for photos and videos taken on specific days and locations. Siri also started delivering advanced reminders, such as ones triggered upon arriving at a specific location. It's fair to say Siri got a whole lot of growing up done at last year's WWDC, and this year's event might mark another milestone in its development.

Proactive suggestions
iOS 9 got pretty smart with the ability to take user-influenced variables like time, date, location, and type of internet connection into account and use them to predict things like apps you might intend to launch, playlists you'd like to listen to, ETAs for appointments relative to current traffic conditions, linking unrecognized numbers to names and contacts found in your messages, and other types of convenient reasoning.
Multitasking
Apple endowed iOS 9 with long called for multitasking features. Split View lets users run apps side-by-side and Slide Over is about launching another app without closing the one you're already into. Finally, the picture in picture mode allows for videos playing on top of other apps.
Performance
Apple made iOS 9 apps utilize the Metal API, which provides low-overhead access to the graphics unit for smoother and more responsive graphics. Battery consumption also received optimizations, letting users squeeze out a further hour or two of usage out of their device and take advantage of the new Low Power for increased longevity or keeping the device powered in dire situations.
watchOS 2 announced
After Apple finished showcasing the major updates in iOS 9, it also announced a new watchOS version for its market-leading Apple Watch wearable. The watchOS 2 update shipped later in the year, adding features and options like native apps support, photo and third party-app watch faces, Nightstand mode, email replies, Apple Pay and Transit features, among other things.
Apple Music debuted
Released 13 years ago in 2003, the iTunes store became the face of digital music distribution in the years that followed. But it took Apple long to venture into the music streaming business, which happened at last year's WWDC with the launch of Apple Music.
Available for $10 a month, the subscription service saw Beats Music become assimilated into it, while the iTunes Radio service turned into the Beats 1 radio station, featuring live shows and curated content 24 hours a day. Moreover, the music app was put through a considerable overhaul, opening users' ears to new artists, albums, videos, and other types of content.
It also included a section called Connect, which let artists personally stay in touch with fans and share their new music, videos, photos, status updates and so forth. Oh, and before we forget – an Android app for Apple Music was quickly released as well.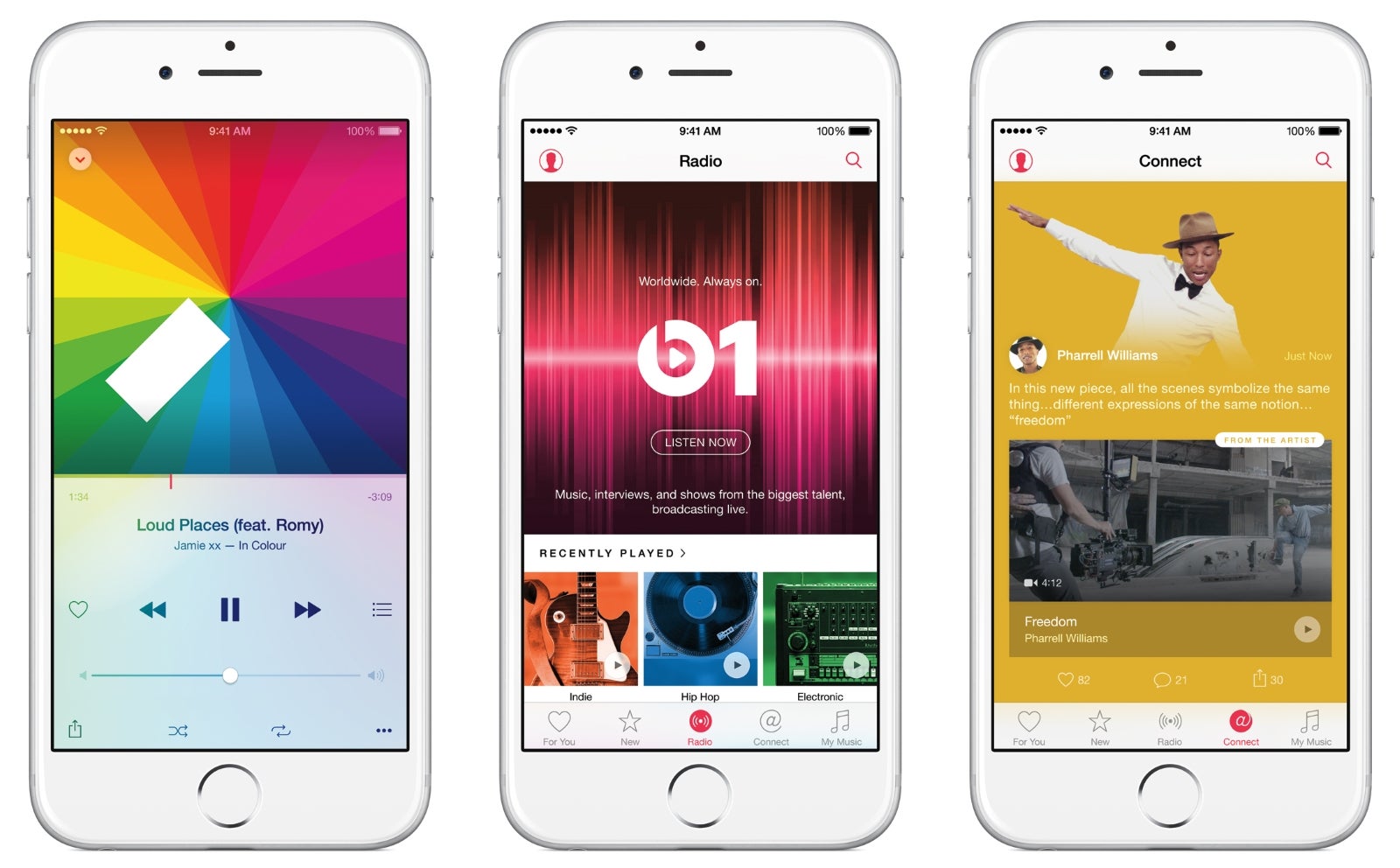 All is fine and well, but the service's initial outing did leave something to be desired. That's why Apple is reworking it with a more intuitive user interface, simplifying graphics and re-organizing specific features. New music recommendation algorithms will be implemented as well, in addition to 3D Touch support for previews, sharing songs, and displaying song lyrics.
The "rebooted" application is expected to be introduced at WWDC this year, with a beta version release following soon after. The final version is scheduled for release in the fall, probably as part of the iOS 10 update.
The App Store reached 100 billion app downloads
At WWDC 15, Apple announced that App Store downloads topped 100 billion over the course of its six year existence! According to the stats, this boils down to around 850 app downloads per second. Considering the App Store is just six years young, this 100 billion figure is mind-blowing. It is illustrative of how the iPhone's launch and the App Store that followed it went on to change the world. Today, many of us can hardly imagine going about their daily life without their favorite apps. Apps are so ubiquitous nowadays, it's hard to remember the time when they were not around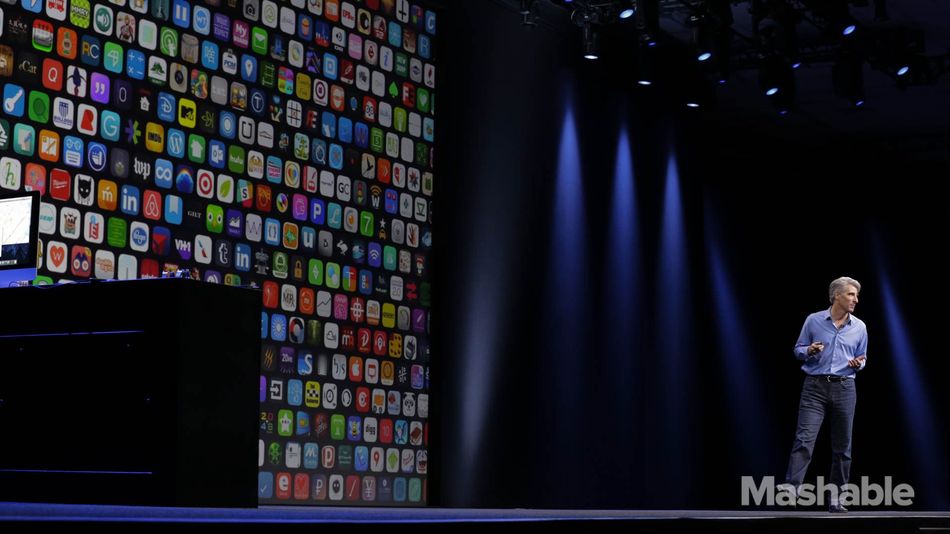 Conclusion
Eventful as it was, WWDC 2015 was a bit of a maintenance event, which has become somewhat of formality now that iOS and the surrounding technology have become this mature. Still, the launch of watchOS 2, the Apple Music announcement, and reaching over 100 billion app downloads are important milestones in the company's recent history. The First sees Apple further the development of its first new product category, discovering more of the potential lying within. The second is Apple characteristically stepping up to offer something better than the many competing services to its new and loyal customers alike. And the third illustrates the scale of the profound impact that mobile apps and the App Store have had on today's digital landscape.
Cheers to all that and we look forward to WWDC 2016, which is about to happen no later than next Monday! Apple's keynote will kick off on the first day of the conference, June 13, at 10:00 PDT. Held at the Bill Graham Civic Auditorium in San Francisco, California, the summit will last until June 17. Thanks to leaks and rumors, we already have a detailed picture of what's about to happen there in advance, so if you're feeling impatient about it, read all the coverage we have prepared for you below.
ALSO READ