Here is why Google blocked Acer's Aliyun smartphone launch
17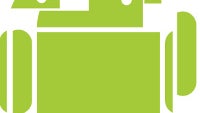 Last week, when Acer was all ready to host an event to introduce a brand new phone based on Alibaba's Aliyun operating system,
Google suddenly interfered with force
and gave a big fat "no." The event was cancelled and the phone never came into existence. Many were quick to ridicule Google's"don't be evil" slogan and accuse the company of stopping what seems like a legitimate competitor, but was that really the case?
The problem seems to be in the lack of information about the Aliyun OS. A platform developed by China's biggest online retailer Alibaba, it is developed off of Linux with the ambition to become China's Android. That is why the people behind it felt there was no justification for Google forcing Acer to stay away from it.
Google however thought Aliyun is a ripoff.
"While Android remains free for anyone to use as they would like, only Android compatible devices benefit from the full Android ecosystem. By joining the Open Handset Alliance (OHA), each member contributes to and builds one Android platform -- not a bunch of incompatible versions," reads the agreement that phone makers like Acer have signed.
Now, Android itself is based off Linux, but the two have negotiated a peaceful coexistence this year. Aliyun however remains a bit of a mystery with the source code not easily available for the general public.
Alibaba vice president of international corporate affairs John Spelich accused Google of "having no idea" and "just speculating."
All of this definitely started to get weird and to avoid all that negative press Google's Android head Andy Rubin explained the situation in a Google+ post:
"We agree that the Aliyun OS is not part of the Android ecosystem and you're under no requirement to be compatible. However, the fact is, Aliyun uses the Android runtime, framework and tools. And your app store contains Android apps (including pirated Google apps). So there's really no disputing that Aliyun is based on the Android platform and takes advantage of all the hard work that's gone into that platform by the OHA."
That seems to be indeed true - the Aliyun app catalog has some APK that seem to have been taken directly from Google Play and other third-party app stores, and it even has some Google apps like Google Drive, Sky Map and Translate, which Google has hardly allowed them to use.
It seems Google had a solid motivation to block Aliyun after all with all this evidence, don't you think?
source:
Andy Rubin