Here is why Apple's personal assistant is named Siri
25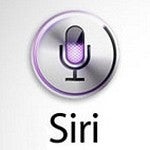 Although Siri, Apple's voice-activated personal assistant software, is available exclusively on the
iPhone 4S
, its origins can be traced to a place that is pretty far from the company's Cupertino headquarters. It was Dag Kittlaus, a 44 year old Norwegian, who co-founded the company that brought the feature to the world and released it in the App Store. Eventually, Steve Jobs liked what Dag had created and bought his company for a rumored $200 million.
Interestingly, Jobs was not quite happy with the name Siri. (Perhaps because it didn't begin with an "i"?) However, the name of the feature remained unchanged because he could not come up with a better alternative. That is what Dag himself revealed during a speech that he gave earlier this week. He also shared details as to why he chose the name Siri back in the days:
"I worked with a lady named Siri in Norway and wanted to name my daughter Siri and the domain was available," Kittlaus explained. "And also consumer companies need to focus on the fact that the name is easy to spell, easy to say."
Also, here is an interesting fact: the Norwegian title Siri can be loosely translated as "beautiful victorious counselor", which seems fitting for what the service is meant to do.
After his company was acquired in 2010, Kittlaus served as head of Apple's speech recognition team. However, he decided to resign soon after the iPhone 4S was announced.