Here is the Apple iPhone X screen-to-body ratio
34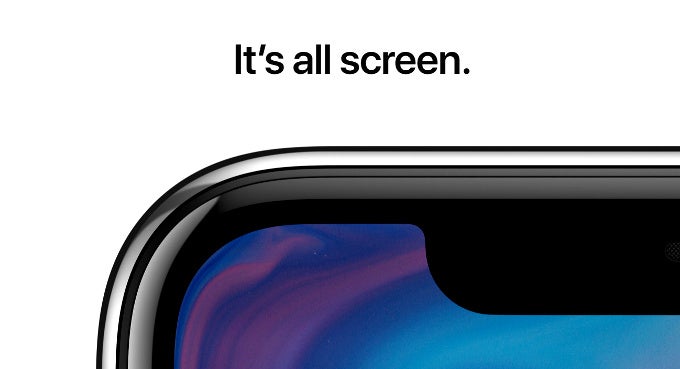 When you take into account the curved edges of the phone, the cutout of the display and the curved edges of the screen itself, you arrive at a screen-to-body ratio of 82% for the
iPhone X
.
How does this compare to the older iPhones? Well, here is how:
iPhone X: 82%
iPhone 8: 65.7%
iPhone 8 Plus: 68.2%
Disclaimer:

Notice that in our specs page, the screen-to-body ratios are slightly different. That's due to the fact that curved edges are not included in those calculations.
Put simply, the iPhone X display takes 16.3 percentage points more of the whole front than the screen on the iPhone 8, and 13.8 percentage points more than the screen of the iPhone 8 Plus.
So there you have it, the iPhone X is indeed a big leap forward in terms of its screen-to-body ratio, and now we now the exact number.