Here is how to enable Adobe Flash support in Android 4.4 KitKat
41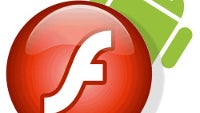 Android used to be the land of the free allowing all sorts of liberties including support for Adobe Flash, but since Android 4.1 Jelly Bean launched in June 2012, Adobe itself stopped developing Flash for mobile and the out-of-the-box support for the technology disappeared. The door for Flash remained opened until 4.3, though, as the AOSP Android browser shipping on every smartphone still supported Flash. Mobile Chrome did not play nice with it, but browsers such as Dolphin and Puffin (but really many others as well) filled in the gap and playing back Flash remained something that one could enable relatively easily.
With Android 4.4 KitKat (and all future versions for that matter), Google moves to Chromium for its WebView and this means Android now no longer supports Flash at all.
The reality of the situation, though, is that Flash is still on a lot of websites, and the lack of support results in some webpages getting displayed with huge blank spots instead of a video or other Flash content. Is there a way to somehow work around Google's limitations and get Flash to work in the latest Android 4.4 KitKat?
Turns out the answer is yes, and it's all made very simple by a member of the XDA Developers community, user
surviveland
. The solution he built relies on the Dolphin Browser - that seems to be best suited to the task - and on a hacked version of the Flash player. It also requires you to allow side-loading applications, so that you can actually install the hacked Flash player that makes it all possible.
We have just tried it on a Nexus 5 and it all works flawlessly. Just follow the instructions right below, and your Nexus 5 or freshly updated Android 4.4 device will once again play Flash with ease.
1) Download Dolphin Browser in the Google Play
Warning: You must download the Dolphin Jetpack in the Google Play as well. As far as I have noticed, Dolphin Jetpack better solves the compatibility with flash player, such as crash issue & freeze issue in full screen.
Latest version of Dolphin Browser
Latest version of Dolphin Jetpack
2) Download the
hacked flash player HERE
Warning: Make sure that you have uninstall the flash player installed in your device and then install the hacked one for compatibility reason.
If your devices refused to install apk outside Google Play, you may set in your device (Settings> Securities> Unknown resources) to allow installation of apps from unknown sources.
3) Make sure that the flash setting in Dolphin Browser (Click Menu>Settings>Web Content>Flash Player) is on.
Keep in mind that since this is not an official release it might not work perfectly smooth, and of course enabling Flash comes with enabling all the vulnerabilities of the technology. Still, in our experience, it all worked just fine, without any issues.
Note:
You can use this how-to tutorial guide to enable Adobe Flash on Android KitKat-running phones like the Samsung Galaxy S5, Galaxy S4, Note 3, HTC One (M8), LG G3, LG G2, Sony Xperia Z2, Moto X, Moto G, etc.