Here is how the iPhone was imagined before there was an iPhone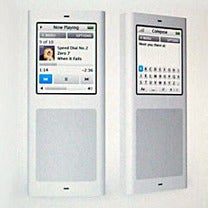 January 9, 2007 went down in history as the day when Apple kick-started a revolution in the mobile industry. That's when the first-generation iPhone was announced by the company's former CEO, Steve Jobs. The announcement, however, wasn't that big of a surprise as rumors and speculations about an Apple-made phone had been circulating the web for a long time. In fact, some of these rumors turned out to be on the right track. Others, however, were way off at predicting what this "iPhone" would look like and what it would be capable of.
You see, people were not familiar with the all-touch user interface concept back then. Common form factors included flip phones, candybar phones with numeric keypads, and BlackBerry-like smartphones with physical QWERTY keyboards. That's why those who attempted to imagine what the rumored iPhone was going to look like wrongfully used an existing form factor as a reference point. The resulting mock-ups and fake iPhone leaks couldn't be more wrong.