Here is how much Google pays to those who find Android security holes
17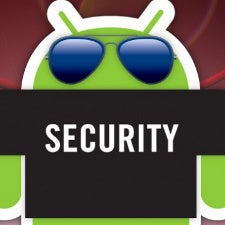 Do you know that you can get paid for finding security issues in Android? It is basically what Google offers with its Android Security Rewards (ASR) program, launched about two years ago. Rewards vary wildly depending on the nature of the vulnerability discovered, but Google says the average compensation paid to individuals is $2,150 for every valid claim they make, and dozens of researchers have received payments of $10,000 or more over the last two years. In total, over $1,5 million have been paid so far to teams and individuals contributing with vulnerability reports.
Two grand is far from the biggest bounty, though. Google has a couple of much heftier prizes to go to those who succeed in critically compromising Android's security with some specific remotely controlled attacks. These prizes stand at $200,000 and $150,000 as of this month. Interested? You can find more details about the Android Security Rewards program by following the link given below.

Speaking of security, Google's ASR initiative is what helps with providing monthly security updates to Android users. If you own a fairly recent Android device, chances are you're getting these already, and if in doubt, there is an easy way to check whether your phone has the most recent patches. Just go to the Settings menu > About phone > Software information and find the line that states the Android security patch level.