Here is how long tech companies retain their employees
23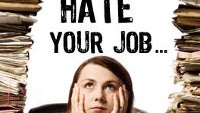 Employees are without a doubt the single most important capital a company has, but how long can the big tech companies keep their employees? Turns out that some companies keep their workers longer, much longer than others, and the names might actually come as a surprise.
Now, you might not be surprised to see average retention at IBM is 6.4 years, after all people working there are often employed on long term projects and are experts in fields that are not all that common.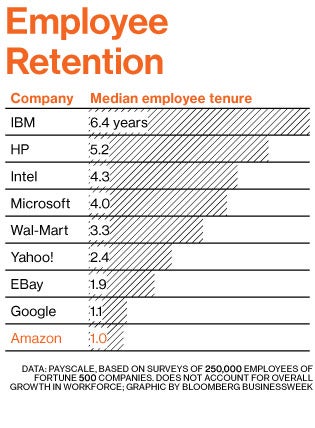 However, what's surprising is that some of the biggest names in tech, known for their great working conditions actually retain employees a fairly short amount of time. Google for instance, a company that has won awards for being the best place to work on Earth multiple times, retains its employees just a 1.1 year, less than all other major tech companies save for one.
Surprisingly yet again, Amazon is the company with the lowest employee retention of exactly one year.
Microsoft in comparison keeps its workers for an average of 4 years. Is it the tough tasks and the abrasive management style of Bezos or something else we don't know, but it's an interesting stat to look at. Which of those companies would you work for?
source:
Business Week