Here follow some of the smallest and most compact phones ever made
18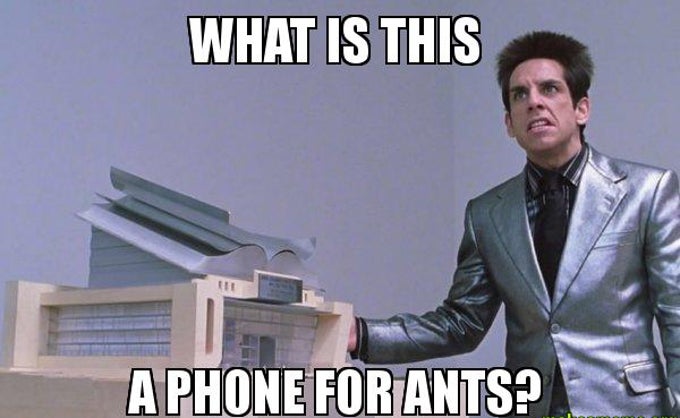 Unlike our hands, the smartphones we carry are getting bigger and bigger, some of 2014's flagships have already comfortably settled into phablet territory. Gone are the times when phones were predominantly smaller than your palm. Not that we are complaining, but do you remember the times when handsets were much smaller and compact? Then again, back in the time there was virtually no demand for large screens, thus manufacturers regarded the overall compactness of the phones more highly. Our curiosity made us go straight ahead and search for the world's smallest, most lightweight, and most compact phones ever!
Willcom WX06A
Launched back in March 2013, the Willcom WX06A is one of the most ridiculously-small phones we've ever laid eyes upon. Measuring 32 × 70 × 10.7 mm and tipping the scales at 32 grams, as much as half a dozen nickles. Unsurprisingly, the handset is a feature phone - it flaunts a 1" OLED display, a set of extremely tiny keys, no camera, and a battery that lasts up to 300 hours in standby. We guess it had to be sold with a "Please keep out of children" warning sign.
Pantech PG-C3b
This 2.71 x 1.69 x 0.79-inch (69 x 43 x 20.3-mm) flip phone from the distant 2007 is a rather boxy representative of the flip-phone era. This feature phone came with an inside 1.5-inch display with a resolution of 128 x 128 pixels and a 1" outside one, which sported a resolution of 96 x 64 pixels. Oh, and it had a 0.3MP camera in tow.
HTC Wildfire S
With the extremely compact dimensions of 3.99 x 2.34 x 0.49 inches (101.3 x 59.4 x 12.4 mm), the HTC Wildfire S is among the more compact Android devices from the not so distant past. It's extremely pocket-friendly silhouette was among its biggest highlights, but its hardware insides were rather adequate (for its time) as well - a single-core Snapdragon S1, 512MB of RAM, and a 3.2", 320 x 480-
pixel
display.
HTC Wildfire S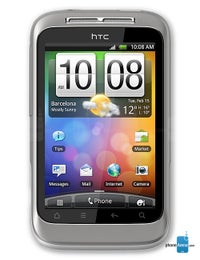 Sony Ericsson Xperia X10 mini
Another pretty compact Android device, the Sony Ericsson Xperia
X10
mini has dimensions of 3.27 x 1.97 x 0.63 inches (83 x 50 x 16 mm). Running Android 1.6, the device was actually a mini-sized version of the Sony Xperia X10. It also came with one of the more common chipsets at the time, a single-core 600MHz Snapdragon S1 MSM7227 and a tiny, 2.5" display with a resolution of 240 x 320 pixels. Compact and humble, right?
Sony Ericsson Xperia X10 mini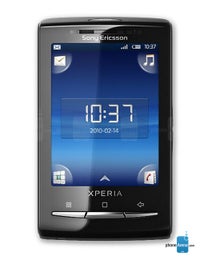 HP Veer 4G
You can say a lot of things for 2011's
HP Veer 4G
, and "compact" will surely among the first ones. With overall dimensions of 3.31 x 2.15 x 0.59 inches (84 x 54.5 x 15 mm) and weight of 3.63 oz (103 g), the Veer is quite similar to the
Palm Pre
and looks like a down-sized version of the latter. It's running WebOS, came with a small 2.6" touchscreen, and hid a tiny retractable keyboard, the keys of which were quite hard to use.
HP Veer 4G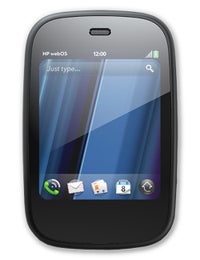 Alcatel OneTouch POP FIT
Despite its retro looks, the Alcatel OneTouch POP FIT got launched earlier in 2014. It's an Android
4.2
device with a 2.8", 240 x 320-pixel display, dual-core SoC of unknown build, and 512MB RAM on board. Its dimensions of 3.82 x 2.21 x 0.47 inches (97 x 56.2 x 11.95 mm) are by far its strongest point.
NEC N930
One of the older devices in this pick, the stylus-enabled NEC N930 sports extremely compact dimensions - 3.37 x 2.13 x 0.47 inches (85.5 x 54 x 11.9 mm), to be exact, and provides you with the most basic level of functionalities. Then again, what else can one expect from a 2004 feature phone?