Here are the main reasons why US customers are buying Samsung's Galaxy S5
75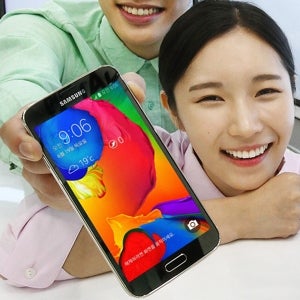 A recent report from global market research company Kantar revealed the main features that lured US consumers into buying Samsung's
Galaxy S5
flagship smartphone (which was released Stateside in April).
According to Kantar, the large 5.1-inch 1080p Super AMOLED display of the S5 was the feature that attracted 67% of its buyers. The smartphone's LTE capability and its superior battery life were the next two reasons why consumers got an S5, being important to more than 50% of them. It looks like the 16MP rear camera of the new Galaxy and its water-resistance aren't among the main reasons why customers are buying the handset.
Reportedly, the Galaxy S5 is particularly popular with Sprint and T-Mobile users. Kantar has it that Samsung's device and Apple's
iPhone 5s
were the best selling smartphones in the US during the last quarter - something that
we already knew
.
Reportedly, Samsung's marketing power is essential when it comes to the success of the Galaxy S5. Kantar Worldpanel strategic insight director Dominic Sunnebo says that, from all the Galaxy S5 buyers in the US, about 61% remember seeing
TV commercials
for it, while 40% saw online ads. Moreover, 64% of customers who received in-store brand recommendations were recommended a Samsung device. Knowing this, plus the fact that Apple's brand recognition is strong no matter what, it's hard for any other manufacturer to have a top-selling smartphone in the US - at least for now.
Do you own a Samsung Galaxy S5? If yes, drop a comment below to tell us what made you bought it. If you don't have an S5, but want to learn more about it, you should read
our review of it here
.