Have you used themes with your launcher?
10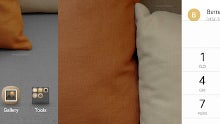 Samsung introduced new theming options with the
Galaxy S6
and
S6 edge
interface, and slowly, but surely its Theme Store is starting to get populated with something for everyone. Granted, it is not yet as full as some formidable third-party homescreen replacements like the GO Launcher, and yet things are starting to catch up, while the Samsung Theme Store has already amassed millions of downloads.
Themes are a great way to make your phone look and feel entirely different. Going deeper than a simple wallpaper change, or an icon pack swap, theming changes the overall appearance to match an overarching motif to your liking, be it a uniform color, nature or even your favorite baseball team. This is why we wanted to ask you whether you've ever been enticed to use themes and change the appearance of your launcher, be it a third-party one, or the manufacturer interface, like TouchWiz. Tell us in the poll below, and broadcast what you think about theming in the comments.