Has Sanjay Jha let the cat out of the bag for CES 2012?
6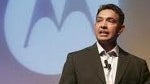 Motorola Mobility CEO Sanjay Jha spoke Tuesday at the
Oppenheimer Annual Technology & Communications Conference
. Jha made some news with his comments. Speaking about the mythical Motorola DROID Bionic, Jha says the long awaited beast is important, but not the only device in Motorola's lineup. That could be a tip of the hat to some of the manufacturer's recent launches like the Motorola PHOTON 4G and the Motorola DROID 3. Or, perhaps it foreshadows a
quad-core Ice Cream Sandwich powered monster
far beyond our thought capabilities at the current moment, that will be presented at next year's CES.
Motorola's tablet offerings are going to have "
much more aggressive form factors
" in the second half of this year with cheaper models offering Wi-Fi only connectivity and bringing features for the enterprise user. Jha also told the attendees that his company will have
less fragmentation with a more streamlined world-wide branding
in order to save big bucks on advertising and promotion. Sounding as though he would act immediately to implement a new marketing campaign, Jha wants to copy Samsung's brand strategy. For example, the Galaxy line is known around the globe and encompasses different phone and tablet models. Jha wants to be able to have a number of global launches among carriers world wide and then use a
singular ad and marketing campaign to drive sales
. The CEO said that,"
You will see with global launches, much greater consistency
." It all brings new meaning to
Motorola's announcement
the other day about the company registering some domain names with the word "Kore" used in all of them. There was some speculation that Kore could be the title of Motorola's successor to the Xoom tablet, but in light of Jha's comments, it could have an entirely different meaning.
The Motorola DROID was the first Android handset with 2.0 aboard, and that helped drive sales which helped spawn Androidmania. But what about being the
first with Ice Cream Sandwich
? The CEO said, "
It depends. I would say by and large I would like to be the first. But there are times when being the first to launch has greater schedule uncertainty. You are taking more chances with new innovation in the beginning and sometimes that has negative impact. By and large, largely it's a very positive thing
."
source:
DroidLife