Harman Kardon launches iPhone headphone line
11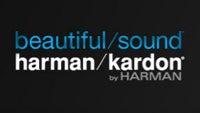 While you can pick up a headset for your
iPhone
just about anywhere from a plethora of manufacturers, Harman Kardon's latest lineup does grab our attention. The 5 new headphones promise to deliver traditional Harman Kardon performance and beautiful sound, yet feature a sleek, sophisticated style that looks to be inspired by the iPhone itself.
First off we have 2 in-ear models – the NI and the AE. Both feature 9mm drivers, passive noise cancellation, silicone sleeves, and a three-button remote with built-in microphone. The AE also features additional foam sleeves and an aluminum casing that delivers better acoustic dampening and low-frequency reproduction. The NI retails for $99.99 while the AE costs $149.99.
Next we have 3 on-ear/over-ear models – the CL, BT, and NC. All three sport 40mm drivers, detachable cables, foldable design, premium carry case, detachable ear pads, and steel outer bands that come in two sizes to get just the right fit. The CL is the on-ear model that features metal hinges, a sand-blasted metal finish, and rectangular ear cups "that reflect the iPhone's iconic design." It retails for $199.
The BT and NC are over-ear models. The BT is, as you may have guessed, a Bluetooth headphone that features an integrated microphone, built-in playback buttons on the side of the ear cup, and 12 hours of battery life. It also comes with cables, so even if your battery dies, you can switch back to wired mode. The BT can be had for $249.
Last but not least, the NC isn't available yet, but will retail for $299 later this summer. It is a noise-cancelling headphone that "includes HARMAN's proprietary digital active noise-cancelling technology the company developed for acoustic installations in premium automobiles." The NC also features Bluetooth connectivity and it boasts a 30-hour battery life. Just like the BT, it can also be used with cables so the music never stops.
All of the models with the exception of the NC are available now, exclusively at Apple Retail Stores and Apple.com.