Hands-on with the first update to Windows Phone 8.1
25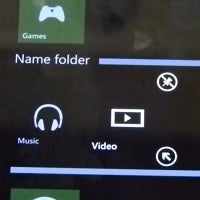 Last week, Microsoft announced details about the first update to Windows Phone 8.1 which included the
official expansion of the Cortana beta
to the United Kingdom and China. On top of that, Canada, India, and Australia were announced as newly established "alpha" markets where the language packs from the US and UK will be utilized.
Cortana had a few enhancements in the US which include hands-free Bluetooth integration with your car's system. To access your contacts, simply tell the car to "call Cortana" and then continue as you normally would.
Along with the Cortana announcements, Microsoft has also deployed some enhancements that are part of the first update (GDR1, Update 1, etc.). That update is now available over-the-air to those running the Developer Preview on their devices.
First is Live Folders, and it is the most noticeable part of the update. This brings Windows Phone 8.1 another step closer to parity with iOS and Android, and arguably takes things a step further. Not only are the folders "live" but the Live Tiles continue to update as needed from within the folder. The set-up is pretty sharp.
Xbox Music has been updated to provide quicker performance and has brought back things like "swipe to advance." Support for Kids' Corner is in the works. Also updated was the Messages app, allowing individual messages within a thread to be selected to either be deleted, or forwarded. The other big update has to do with the Windows Phone Store tile. The Live Tile for the Store has been greatly enhanced to provide dynamic updates on the latest and greatest apps.
For those waiting to update with their respective developer preview, it takes about as long as any other update, between 20 and 30 minutes. Take a look at the hands-on. If you have been pondering taking advantage of the Developer Preview, give it shot.
It is very easy to set-up
, and the OS is stable, but there may be some carrier optimizations that are sacrificed as result. Besides, if you decide you do not like it,
you can always switch back
(if it's a Nokia device anyway).
How do you like the update path Windows Phone is following so far?