Half a year later, do you think Samsung's 'Project Zero' was a good idea after all?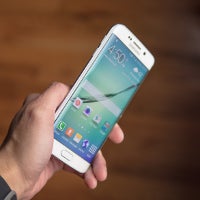 It's been almost a full half year since Samsung made the Galaxy S6 and S6
edge
public. But even before that, we spent months talking about a mysterious 'Project Zero' running on the hush-hush, supposedly aiming to deliver a fresh, new flagship vision. Hence the "zero" in the name — from the ground up.
We have to be honest, Samsung certainly changed quite a bit, though mostly in the area of design — in terms of both looks
and
function. So while the the Galaxy S6 is arguably the most attractive within the S line to date, it does entail a few compromises, such as letting go of the microSD card slot and access to the battery.
Still, while this likely displeased the core Samsung followers greatly, it opened up the maker's devices to consumers it previously wouldn't have had access to.
Or at least we'd think so. Furthermore, in the process, it could be reasoned that Samsung at least partially removed the features gap between its flagship line and that of Apple's. While we can't know for sure, that
could
have been the objective of Project Zero, or in any case — the result of.
Now that the smoke has cleared and we've all had more than enough time to contemplate Samsung's move, do you think it was a good move after all?