Half a year later, do you think Samsung's 'Project Zero' was a good idea after all? (poll results)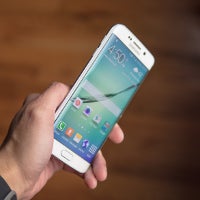 In the months before the official announcement of the Galaxy S6 (and Galaxy S6
edge
), we were hearing all kinds of wild rumors claiming that, in order to at least partially offset the decline in sales, Samsung was planning to re-design its flagship from the ground up. Supposedly referred to as 'Project Zero' internally, we later found out that even if there was no such program, the results were exactly as foretold.
With the latest Galaxy S flagship, Samsung definitely changed things up, delivering a far more streamlined design that actually managed to excite us after years of rather bland and overly utilitarian high-ends. Made out of aluminum and glass, the Galaxy S6 was almost universally praised for the break away from the plastic-happy builds of old, and it wouldn't be a stretch to say that it's prettier than any of its predecessors, even relative to the tastes of the time.
But what critics say, and what users ultimately think, are two very different things. So
yesterday we asked you to speak up your mind
now that we've all had enough time with the Galaxy S6 and S6 edge, and their derivatives in the Galaxy Note 5 and S6 edge+, and let us know whether you feel it was a good idea after all.
According to the vast majority of participants (over 73%), 'Project Zero', if we assume one such ever existed, brought meaningful improvements and was well worth it. Detractors are a minority, in other words, with just a ~16% share of the votes. It's easy to imagine that those are the folks among us that simply can't forgive Samsung for turning its back on microSD cards and removable batteries. As for the remaining ~10%, they're accounted for by people who simply don't have an opinion on this at all. Here's proof:
While we won't go as far as to claim that this is a representative sample, it is, nevertheless, indicative of the success of 'Project Zero'. Given how vocal detractors have been, we can't help but be surprised by the outcome. Were you?