Half a million downloads racked up by Facebook Home so far
10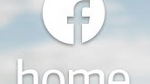 In spite of a
heavy dose of television advertising promoting the new Facebook Home launcher
, since its April 12th launch from the Google Play Store, the number of downloads has been just
500,000
. This was determined by the change in the chart on the Google Play Store showing 100,000 to 500,000 downloads to the numbers on the chart showing a range of 500,000 to 1,000,000 downloads. And while we could compare this with the 5 million downloads that Instagram rang up in its first 6 days of availability for Android phones, we should point out that Facebook Home is limited at the moment to a select group of handsets. That list includes the
Samsung Galaxy S III
,
Samsung GALAXY Note II
,
HTC One X
,
HTC One X+
and the recently launched
HTC One
. It is pre-installed on the
HTC First
, although it does have a few changes from the Google Play version in the area of notifications. Sales of the handset,which is an AT&T exclusive in the states, are not counted in this tally.
The HTC First
will launch in the U.K. sometime this summer as an exclusive of EE
while the Facebook Home app launched last Tuesday in the U.K., on the Google Play Store. The international release of the app is on a staggered schedule and while the numbers so far are not indicative of a big hit, we would suggest not making such a rush to judgment until the number of phones that
support the launcher
is increased sharply. Meanwhile, it should be noted that the Facebook app for Android has between 100 million and 500 million downloads.
Have you tried out Facebook Home yet? So far, slightly more than half of those who have left a rating on the app have given it just one star. Let us know what you think by dropping us a comment in the box below.
source:
TheNextWeb
via
TechCrunch
Recommended Stories