Hackers use Siri with mind control (may be bogus)
26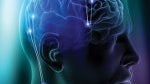 Let's face facts here, using your hands to control your smartphone was for suckers, so we got ourselves some voice commands. Well, it turns out voice commands are for suckers too, because it's all about mind control these days. A couple of hackers (and our new heroes) took a whole bunch of complicated looking equipment and put together a working demo of Siri used with thought commands.
The demo is obviously just that. It's a proof-of-concept video showing two guys, Josh and Graham, who are part of Project Black Mirror, which has also created a mind controlled game for iOS in another really cool demo video. The guys say that they've been able to save around "25 reliable patterns" of thought and match them to certain Siri commands like calling someone, sending a text, or making an appointment. Although, the video only shows a successful call initiated.
Obviously, this technology is nowhere near ready for prime time as it requires quite a bit of tech, not to mention it has a pretty sizeable delay in initiating the thought command and seeing the result. Still, it's definitely a cool demo.
UPDATE
: Word has it this whole thing could very well be a fake. According to Greg Courville, the SpeakJet chip isn't hooked up properly. It's been placed sideways which means that setup would short "a number of critical pins together and would make it impossible to use". Beyond that there is also no EEG amplifier which would make the whole project nearly impossible. Sorry guys, no mind reading just yet.