HTC starts locking down its Android phones from now on?
35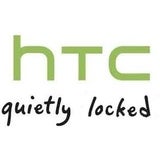 When a manufacturer wants to prevent its smartphones from being tampered with, it usually adds some sort of a software solution to the problem, which prevents fundamental modifications to a device's operating system. Manufacturers like Samsung and Motorola have already become infamous for implementing such restrictions against rooting of their Android devices and now it seems very likely for HTC to be already following their footsteps.
Usually known as developer-friendly manufacturer, HTC may have committed to adding signature checks to at least some of its Android smartphones from now on, starting with the
HTC ThunderBolt.
Such checks prevent a custom ROM from being loaded on a device as it would not contain the manufacturer's proprietary signature key, which would act as a "stamp" verifying the legitimate origin of the software. Rooting upcoming HTC Android devices may also prove impossible at first, or at least until a workaround to the limitation is discovered.
When asked about the motives behind its decision to turn its back on developers by locking its Android smartphones, HTC responded that it was only serving in interest of wireless carriers. However, not everybody seems to have bought into this excuse. The same signature checks have been reported to exist on the
HTC Incredible S
, which is available as an unlocked GSM device, meaning that there was no carrier to have anything against the alteration of the smartphone's software.
At the end of the day, HTC may be merely trying to save itself the trouble of assisting in servicing smartphones, which have been bricked as a result of an unsuccessful modification. Whatever the true reason behind the manufacturer's move may be, we suppose that it will not take that long before a devoted hacker cracks the restriction and brings back the joy of tinkering to HTC devices.
source:
Android Police
via
Gadgetsteria