HTC shows off early design sketches for the HTC One X+
23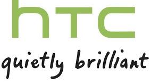 The
HTC One X+
has
left the realm of speculation and is now official
. HTC displayed
some early design sketches
of the device. The design team used 3D glass and a raised lens cover to differentiate it from other phones. With the sketch, you can see how the large contoured screen that curves over the side is used to draw in the user and surround him with video and audio. The Taiwan based manufacturer says that it understands how a smartphone reflects the personality of its owner and is usually the last thing you see at night when you set the alarm, and the first thing you see when you rise up in the morning as you check the news and those late scores.
HTC says that it designed the HTC One X+ to be an extension of the owner and made it feel that way when the device is held in the hand. HTC's design strategy? Create a phone that you would want to hold and use everyday. On the back you will find the micro-drilled speaker holes for better sound quality. And speaking of better, inside this designed uni-body casing is a quad-core 1.7GHz Tegra 3 processor, a larger 2100mAh battery and Android 4.1 installed
All-in-all, it looks like HTC took great care in designing a phone worthy of being a flagship device.
source:
HTC